Furnishing Hope and Homes with the Help of Interact
This week, Summit's Interact Club launched its first-ever furniture drive, partnering with Furnish Hope to provide household essentials for those in need across Central Oregon. 
The non-profit, established four years ago, furnishes entire homes for those moving into houses with quite literally only the clothes on their backs. Often, Furnish Hope partners with families or individuals leaving Saving Grace or Bethlehem Inn. Additionally, the organization works with FAN advocates from the Bend-La Pine School District. 
Interact is sponsored by Rotary International, the world's largest service club. It is essentially "Rotary at the high school level," said Taylor Wuepper, club president and current Senior. As one of the largest groups at Summit with over 90 members, Interact puts on events like the 5k Color Run and Operation Smile Pasta Feed to raise money for charities. 
In addition to these fundraisers, students volunteer at local organizations. Junior Lina McDonald was recently volunteering with Furnish Hope through Interact when she fell in love with the idea and wanted to help out further. McDonald suggested a furniture drive, and the other Interact members supported the idea. 
The drive began this week and will continue through the end of the year. Students may leave smaller donations such as towels and kitchen utensils in the boxes located at the entrance to the school. For larger items like dressers, mattresses, and rugs, pickup can be arranged by contacting Lina McDonald or Taylor Wuepper with the phone numbers available on posters throughout Summit. 
Even non-Summit families can participate, so students are asked to spread the word. Additionally, any donations can be brought to Furnish Hope's warehouse. For drop-off hours and a complete list of needed items, visit www.furnishhope.com. 
"We all…live in our own homes that have every single thing that we need… People don't realize how grateful and lucky we are to have that," says Wuepper. She hopes that the drive will get a good turnout, and beyond donating, she encourages students to come volunteer with Interact.
Leave a Comment
About the Writer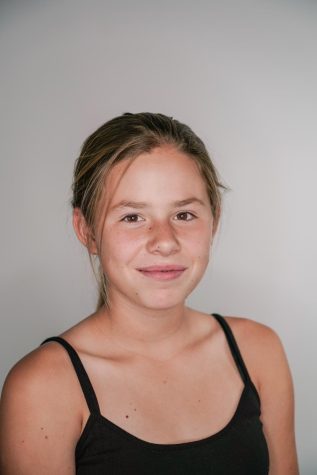 Dailey Arnold, Staff Writer
Dailey is always moving, whether she's surfing at the river, hiking in Shevlin Park, or exploring something new. During the week, she is focused on her classes with a particular interest in science and...