The Unspoken Stigma Between D1 and D3 Athletics
The stigma around Division One and Division Three college programs are leaving student athletes feeling undervalued and unaccomplished
 Dedicated student-athletes have been anticipating their senior year when their dreams of playing at a collegiate level could become a reality. Senior athletes have spent almost their entire lives wanting to play the sport they love in college and many strive for a Division One-level scholarship. But does it really matter whether an individual is going D1 or D3?
 A D1 athlete eats, sleeps, and breathes their sport, but there is no time to waste when training at such a competitive level. A D3 athlete focuses more on academics rather than their sport but still has time to devote themselves to training once all their school work is done. 
 Many students who are going to play at a D1 level are seen as the more "impressive" athlete, whereas D3 commits are seen as "less impressive," undermining the significant accomplishment of those students. When an individual athlete officially posts their commitment on social media for going D1 that individual usually posts a comment saying, "I'm excited to announce my D1 commitment to…" whereas a D3 commit typically says "I'm excited to announce my athletic commitment to…" (notice the purposeful exclusion of their division). 
 Summit High School Senior Claire McDonald is attending Dartmouth University in the fall to run cross country at a D1 level. McDonald believes she "initially fell into the stigma however after truly researching different schools, the different divisions mainly come from the size of the college and other factors outside of sports and competition."
 Every college offers different opportunities for students which has a major impact on students committing. But the population of the school ultimately contributes to the school's division ranking. McDonald highlighted the fact that not everything is about sports in college and for most students, sports isn't what college is all about. When going to college for a sport on a scholarship or not, it shouldn't matter the level it's at.
 Senior at Summit High School, Spencer Elliot who is attending Portland State University to play Football highlights that "Division 1, Division 2, Division 3 isn't really important to [him], the fact that someone is taking the shot at furthering their athletic career is important no matter the level."
 Currently, I am wanting to further my athletic career by playing beach volleyball at the collegiate level in California. Since I was little, I dreamed of becoming a D1 volleyball player but throughout the years, I have realized that for me personally, I would rather play at the D2 or D3 level so my main focus in college can be academics. It would just be a plus to play the sport I love.
 Senior Nick Huffman who is attending Cal Lutheran University to play golf is someone who first-hand feels the stigma around committing at a D3 level. "I definitely feel a little stigma or different when I tell people I am playing D3 compared to D1. I feel less rewarded than those going D1. But those people going D1 definitely deserve all of it because getting a D1 scholarship is very difficult. This could depend on the sport but I do believe going D3 is more impressive than people actually think."
 Students should be proud to commit to any university no matter their Division.
 Senior Rose Kholer who's attending Colorado College to play D3 basketball says "for the most part people are nice about it but I have had a handful of people ask why I ended up in that division. It's always awkward because there were so many factors that played into where I decided to go to school but a lot of people are just curious as to why I'm playing a sport if it's not at the highest level."
 When deciding to go D1 or D3 each student needs to consider what every Division expects from their athletes. D1 programs want them to eat, sleep and breathe their sport since they are playing at the highest level. D2 isn't as intense or rigorous as D1 but there is definitely an emphasis on the program coming before all else. D3 moves the main focus to academics before athletics. Committing to play at a collegiate level is a major accomplishment for any athlete and deciding what level to play in college depends on their specific needs and what they want to gain from their college experience. 
 Some athletes want to play their sport for as long as they can so they decide on a college that not only helps them find success in the future but will also expand their knowledge and love for their sport. Students usually don't care about the division they are going to. 
 "I had a handful of D3 programs I'm sure I would've loved to play at and I really enjoyed my time visiting them. It didn't shake out that way but I would've absolutely taken the choice to continue playing football in college regardless of the level," Elliot states. 
 Students and parents need to understand that going D1 rather than D3 doesn't make someone better, it's just what is best for that person. Believing one division is ultimately better for everyone should not have a place in the topic of college athletics and every athlete should feel nothing but pride when announcing their commitment.
Leave a Comment
About the Contributor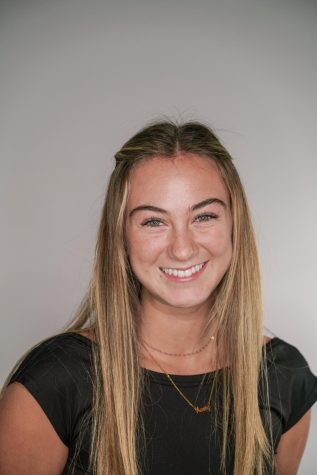 Avery Ruhl, Website Manager
Avery Ruhl is this year's website manager and Junior Rep at Summit High School! Ruhl has a passion for volleyball and hopes to pursue a division one collegiate career in California. When Ruhl is not filling...