Oregon Musicians, Here Comes Summit
Summit's music department sends 14 motivated musicians to state
On Saturday, March 4, the Summit Orchestra and Band students competed against other high schools in all of Central Oregon at the district competition Solo & Ensemble in hopes of making it to state. After years of silence from the Summit music department, these students caused an uproar, with the judges nominating three soloists and three small ensembles to represent all of Central Oregon in the state competition. 
The students competing in the soloist half of the state competition include cello soloist Jonathan Cupit, saxophone soloist Logan Ring and percussion soloist Jacob Erard. Among those Summit soloists, the Chamber Strings Quartet, Percussion Trio and the entire Percussion Ensemble class are competing in the small ensemble state competition.
The state competition will occur in Beaverton over the weekend of April 28. Just like in districts, soloists and the small ensembles will compete separately. Students that competed in districts received a list of tips and tricks from the judge to help improve their overall performance and hopefully increase the students' chance at state, but students will have to perform the same exact song used in the district's competition while applying the edits from the score sheets. 
This is a huge achievement for the music program and even Central Oregon. Last year, not a single stringed player from all of Central Oregon was sent to state. 
In response to making state, Summit sophomore Jonathan Cupit, who is the second chair cellist in the chamber orchestra, is excited to compete this year and hopes to inspire future generations of Summit students to do the same.
"I felt good. I didn't think I was actually going to be nominated by the judge but I am excited," said Cupit.  "We need more orchestra programs and band programs in elementary school so we have kids this age who can actually go to solo and ensemble and possibly even make state again." 
Leave a Comment
About the Contributor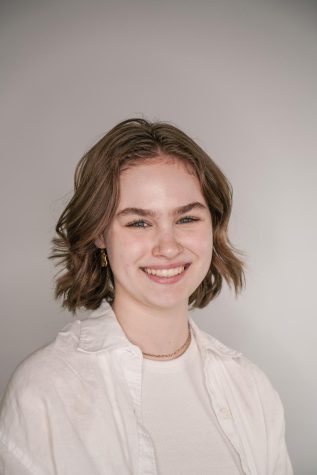 Colette Lorge, Staff Writer
Often found stressing over the fact she procrastinated school work, Colette Lorge - a sophomore staff writer, is one of the newest members of News staff. Working late nights at Zydeco as a host and early...