This is LANY
A deep dive into a little love for bringing back old music genres all into one
The American pop rock band LANY should be on repeat for those that have no idea who this band is, you'll be surprised how many people don't know about this particular band. They are from Los Angeles and formed together in Nashville in 2014 and have been together for 5 years. The band's name LANY is a combination of Los Angeles and New York,  because the band had a desire to spread their music from coast to coast with sounds that bring back 80s pop, 90s R&B-soul, and very atmospheric music. This band consists of lead singer Paul Klein, Les Priest, and Jake Goss who play the guitar and drums respectfully. LANY has released three top 40 albums; "LANY" (2017), "Malibu Nights" (2018), and "Mama's Boy" (2020). The mixture of heartbreak, finding oneself, and having unconditional love touches on the bands personal life and relates to many of their fans that makes them feel like they are not alone. 
The band has released one of their most successful singles,  "ILYSB" that has a very fulfilling feeling that speaks to never ending love for someone. The flow of the song has a very electric feeling that carries throughout the track, touches on every mood; happy, sad, angry, and hopeless all combined into one song and is the song to listen to on repeat.
"I never even thought about it. I was writing those songs out of almost necessity to stay alive, I had my heart completely shattered" Klein stated In a recent interview with Rebecca Clark for ICON.
The band had spent a good amount of time on "Malibu Nights", the album that stems from the devastating heartbreak after splitting up with Dua Lipa in 2017, and Klein decided to turn to music. And just like that 48 days later Malibu Nights was released. The soul moving lyrics had the comfort of piano melodie's and had a soft beat of drums faintly in the background. This drew from when Klein was heartbroken after the breakup.
On October 2, 2020 the band released their third studio album titled"Mamas Boy"  a love letter to Klein's mom and dad that touches on gratitude for the way they raised him, Kleinwants his parents to know how much he loves them and wants to treat every interaction with them like it's going to be their last. 
The lyrics "But I look up to you the same, taught me how to fish, taught me how to ride a bike, taught me how to love, how to treat a women right, life's flyin by and it's hittin me now," expresses the love he has for his parents and how Klein is now on his own traveling the world for concerts and shows that feels like "home" for him again. 
After releasing these albums the band got recognition for their music that was a huge step for them.Playing the main stage at Coachella was huge for the band as they were able to get their names out there. In an interview with the band they expressed their had billions of fans rather than only a million. 
"I want to reach everybody, I want everyone on our team, I want everyone to be a part of our family," says Klein. 
Recently during the summer of 2022 LANY came to play at the Amphitheatre in Bend Oregon on September 23. The concert was not sold out because the band had not been on the radio and the only way people would be able to listen to them is if they followed them either on social media, Spotify, or Apple Music. However, after the concert there were people who weren't really fans who were emphasizing that the tracks were all going to be downloaded on their phones. This was by far one of the best concerts that has ever been put on in bend. 
The colors, energy, passion that was brought on the stage really showed that the band just loved being around their fans and connecting with them. LANY is slowly growing their fan base as they keep releasing singles and albums that are just to die for. 
Leave a Comment
About the Contributor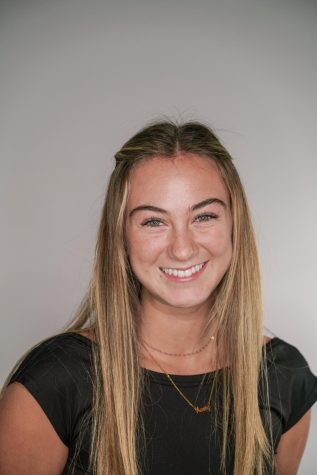 Avery Ruhl, Website Manager
Avery Ruhl is this year's website manager and Junior Rep at Summit High School! Ruhl has a passion for volleyball and hopes to pursue a division one collegiate career in California. When Ruhl is not filling...