Tumbling Into the Last Moments of Senior Year
Summit's varsity cheer captain: Lilly Cloninger
Four years on varsity, second year of being captain; Summit senior Lilly Cloninger is the ultimate leader when it comes to cheerleading. Cloninger had always dreamed of cheering and it was gymnastics in fifth grade that made her fall in love with the sport even more. When she was younger she would watch collegiate cheerleaders whether that was on TV or at football games and hoped one day she would be able to do what they do. In high school, Cloninger pursued her childhood dreams of being part of the Summit cheer team. 
From standing in the freezing cold at football games to cheering on the sidelines during basketball games, Cloninger has cheered on many Storm competitions. She expressed great gratitude in having a full senior because her last three years were interrupted by Covid. 
"This year will definitely be my most memorable year on the cheer team," said Cloninger.
Cloninger looks forward to being able to compete in state this season and is confident in the strength of the team. However it will be a very emotional competition as it will be her last time cheering for Summit. 
"I am super excited for state this season because we have all worked so hard and really put in the work to accomplish a lot this year. I will be sad when it's over since it will be my last ever competition, but I have high hopes for our team this year," said Cloninger.
Although cheer may seem like it, the stress of hours of preparation and a desire for perfection that show up in cheering can be very mentally challenging on the athletes. Cloninger is no exception.  
Cloninger has had to build confidence in herself to be able to perform the way she does. 
"I've overcome a lot of mental blocks when it comes to certain stunts and tumbling and just working though that has been really tough and felt like a lot of pressure with my team and coaches relying on me," said Cloninger. 
While she would have loved to keep pursuing her dream of being a collegiate cheerleader she has decided to further her academic career at Cal Poly to study architecture in the sunshine.
"I will miss the friends that I've made this season, and especially my coaches who made me fall back in love with the sport," said Cloninger. 
View Comments (1)
About the Contributor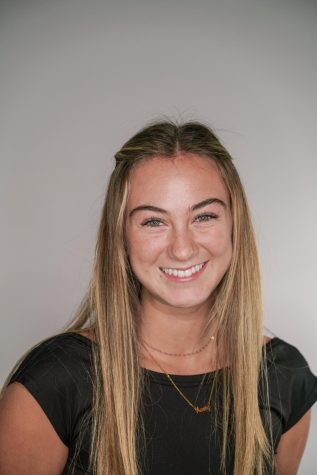 Avery Ruhl, Website Manager
Avery Ruhl is this year's website manager and Junior Rep at Summit High School! Ruhl has a passion for volleyball and hopes to pursue a division one collegiate career in California. When Ruhl is not filling...