Summer's Ideal Playlist
The perfect mixtape full of catchy and euphoric songs for every occasion
Ah, summertime. Who doesn't enjoy great day trips with a bunch of friends up to the lake? Warm weather, wind in the hair, how could it possibly be better? This playlist is guaranteed to set the mood for all of your summer adventures.
Summer is just around the corner which means music will be on 24/7, at least for me. When I get in the car whether it's on the way to the lake or just to lay out in the sun, I am always stuck, trying to choose the perfect song. A playlist for different occasions and times of the day makes that decision a bit easier. 
These 9 songs should definitely make it on your summer playlist.
Windows down at midnight – "Good Looking" By Suki Waterhouse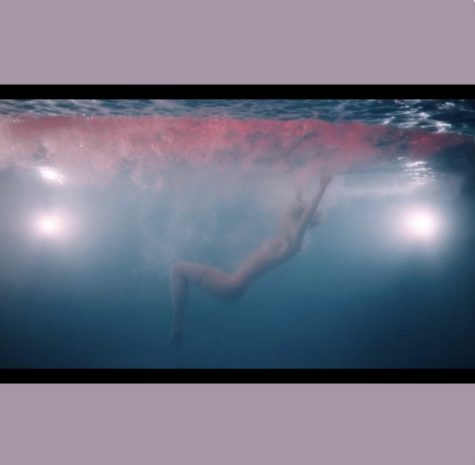 The mesmerizingly slow and angelic tone of this song paired with the chill rhythm of the song feels like warm, summer air itself. Listening to it makes you feel like you're in a coming-of-age movie sprinkled with a hopeless romantic trope. This song perfectly represents the "driving at midnight with the windows down" vibe as it will make you feel free.

Getting ready with the girls – "Fancy" by Drake
Drake never misses the mark with his upbeat and feel-good songs. The specific lyric, "And don't do it for the man, men never notice. You just do it for yourself, you the f**king coldest," motivates listeners. While getting ready, you want to look and feel good, and listening to this song will boost both mood and confidence

At a bonfire – "Les" by Childish Gambino
Bonfires are, a lot of the time, "the thing to do" during summertime in Bend. Hanging out with friends and engaging in outdoor activities becomes more desirable when the temperature rises. "Les" is R&B-inspired but rap and hip-hop oriented; perfect for a bonfire.
Sunset Picnic – "Lovers Rock" by TV Girl
Summer sunsets are no doubt the best, always requiring good, happy music. "Lovers Rock" is a favorite of mine for this occasion. You can sway side to side and the listener's bad moods will disappear. This song isn't too sad for a sunset, but it's not a hardcore rap song that you listen to in order to get hyped up.
Tanning with friends – "Best Friend" by 50 Cent
Normally when I go tanning, I'm with my best friends. This not only encompasses being with people you love but also it is the perfect song to jam out to, while ironically, laying in the sun doing nothing. With a little bit of hip-hop and relatable lyrics, "Best Friend" is the perfect song to play when you want to absorb all of the sun's rays with your friends.
Surfing behind a boat – "Forever" by Drake, Kanye West, Lil Wayne and Eminem
When I'm surfing behind a boat, I want something groovy, that I can carve waves to. While sounding like it would play on a basketball court, it still has that exact feeling. Being carefree is a goal for many people during the summertime and "Forever" makes you feel like that (aka perfect for a hot summer day on a boat while shredding up the water).
On the road – "Dreams, Fairytales, Fantasies" by A$AP Ferg
Road trips always require a good playlist, and a lot of the time the songs need to be relaxing, but still vibey and up-to-date. A$AP Ferg produced the epitome of this description. Put the windows down or fall asleep, either way, this song doesn't disappoint.
Going on a morning run – "Unforgettable" by French Montana
Upbeat, rhythmic, and motivational; all the things a song needs to have if I want to listen to it while I run. "Unforgettable" ties in with each of those aspects and has a few electronic beats in it too which makes it an irresistible song for running during the summer.
Not sad not happy, just ok – "Right Down the Line" by Gerry Rafferty
There's a mood in between being happy and being sad that is unexplainable, but is felt by lots of people. This song represents that feeling very well and could also be turned on when you are sad or when you are happy. It has a slow feeling to it but is up-tempo as well. So, for that in-between mood, "Right Down the Line" is the song to listen to. 
Finally, the long, summer day is over. Tangled hair, sunscreen feels tacky, and all of the problems that feel like they never go away, successfully leave the mind. There's not much more you could ask for than a night ending in everything you love, especially a good song to go along with it.