COVID-19 Causes Clubs to Adapt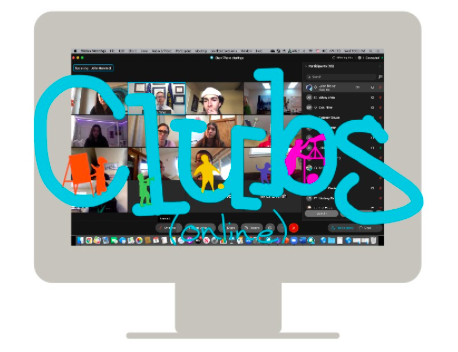 After 10 months of quarantine and a world of constant adaptation, Summit clubs needed to find new ways to keep students involved. New clubs, such as the Science Bowl Club, were founded while school has been online and have shown huge growth in student participation, whereas older clubs have seen a small decrease in engagement all together.
Virtual limitations hindered what Summit Clubs can accomplish—efforts to fundraise, donate and volunteer have been inhibited from the transition to online learning. Students' ability to engage in their normal activities caused an increasing demand for a community.  "Schools are increasingly trying to improve opportunities for students to engage in school life amid the new circumstances," according to Edutopia.
COVID restrictions made actions and gatherings that clubs normally partake in arduous while being COVID safe. "It is more difficult for interested students to get involved," said Summit senior and Interact Club President McKenzie Harris.
All projects being accomplished with 6 feet of space between individuals and only being allowed to have 6 people together at a time makes large tasks almost impossible.  "We've struggled a little with finding ways to get members involved in projects," said Jorun Downing, a fellow member of Interact Club board.
Leadership within clubs keeps adapting quickly due to the always changing circumstances. Many clubs lost only a few participants; with an unexpected growth in other clubs. Interact Club used virtual methods to keep, "Club members involved by doing breakout rooms and google forms to gage interest in different projects" Jorun Downing said.
Scheduling guests became much easier due to location restraints no longer being a factor. "We have had an incredible line up of guest speakers," said Jylan Maloy, the adviser for the Social Justice club.
Clubs have gone through slight changes and taken place on Zoom or Webex calls. "Currently, our meetings are successful, but more presentation oriented than they used to be," Harris said.
Clubs during the Covid-19 pandemic had their difficulties, but instead of giving up they continue to find accommodations to accomplish their missions. The amount collected from clothing and other drives decreased—clubs and nonprofits have had to work together now more than ever.
Recent events made it difficult for clubs to plan for the rest of the year. During most years Interact Club puts on a Color Run.  This year, "We are not yet sure if we will be able to make that happen,"  Jorun Downing, said.
Many other clubs are in the same situation. Newer Clubs have done well online, and most don't see a reason to change to meetings in person. But at this point  "We don't know what we will do for the rest of the year," Maloy, said.
Now, with Summit High School going back to school in person, clubs will decide how they will operate once again.
"I think clubs should be cautious and follow school guidelines as we start to go back in person, and I think clubs should definitely provide participation options for students who wish to continue virtually," McKenzie Harris said.
Despite the many challenges, clubs have been able to adjust and gather virtually—fostering crucial human connection amidst distance learning. While watching a Social Justice Club meeting , members were attentive to speaker Mayor Sally Russell as she explained her experience facing diversity. Club members chose to attend the webex to form a virtual connection to other members.
"They found a community within our club, they found a family" Maloy said while talking about the club members. It has been difficult for students to engage in the same way as they once did in many clubs, but there is still a need for them. Clubs used to be a place for people to come together to accomplish a common goal, today coming together is the most important part.