Colombian Coffee: Sip or Dip?
A new flavor profile for the coffee enthusiast
This spring break, my family and I had the perfect opportunity to head up to Colombia — specifically my dad's hometown in Pereira, to visit the fam, try delicious foods and drink some tasty coffee. As soon as we landed we were greeted with a traditional Colombian meal, which included Ajiaco—a tasty potato and chicken soup served with sour cream and avocado— along with a nice big chunk of corn to finish the meal. Across from where we stayed, there was a small local fruit market that sold a plethora of strange yet succulent fruits such as Granadilla (or as locals like to call it, elephant boogers) Guanábana (commonly known as soursop), and yellow and purple passion fruit, along with Papayas and Guavas of all colors. 
If someone asked, what do you know about Colombia? Most likely, the answer would be "they make coffee" and you would be right, since Colombia usually exports 11.5 billion bags of fresh coffee each year and brings substantial income to Colombia— Colombia alone takes up ten percent of the worldwide coffee production. Obviously it can be easy to imagine that the coffee would be undoubtedly delicious, however most households have cheaper and lesser quality coffee than we do in the U.S, as more expensive coffee is often sent off to other countries.
The flavor of Colombian coffee is unlike any other because it comes from the Arabica bean, which has less caffeine content than other coffee beans which coffee markets enjoy because of its unique taste and accessibility. Arabica beans are most commonly used in Colombian coffee because they are grown near the mountains. The beans give the coffee a nice smooth consistency with little notes of chocolate and sugar, along with a small amount of acidity and a strong caramel-like sweetness. They have one of the most recognizable coffee flavors to most North Americans.
Since Arabica coffee is so popular, it's used around the world. Even if it's in a blend, or straight up Arabica, you yourself have probably tried this delicious coffee, Because whether you've had it in your local coffee shop or around the world, Arabica can be found literally everywhere.
In most coffee shops around Bend, Colombian coffee is pretty easy to come by. The United States imported around 6.92 billion U.S. dollars worth of coffee in 2021, making it one of the top consumers of coffee. I would definitely expect even more of the good stuff when I travel to Colombia, however, the majority of most cafes in the city are commercial chains. This is upsetting because there aren't as many traditional mom and pop places in Colombia. This might be because of the amount of coffee being shipped off world wide, the coffee industry being so massive means there is more demand for the coffee abroad, meaning there isn't a lot of the high quality stuff for Colombian locals.
If you are a hard core coffee drinker, make sure to help support our local coffee shops, in Bend we are very lucky to have as many local coffee places as we have, because places like Lone Pine Coffee Roasters take the time to really respect the coffee beans, and roast them to perfection, to make sure that the beans are full of flavor, and to make sure that each delicious sip is one to remember.
Leave a Comment
About the Contributor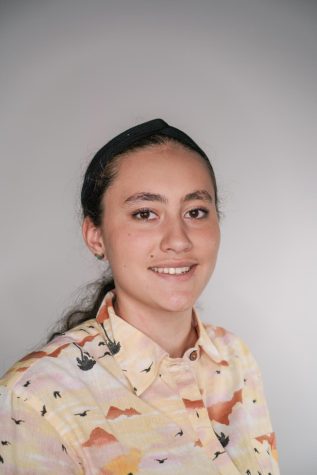 Gabi Fernandez, Staff Writer
When she isn't at school, you can find sophomore Gabriella Fernandez cuddling with her French bulldog Coco while working on her newest art piece. Aspiring to become an author and a Character artist at...