What Will The Summer Bring?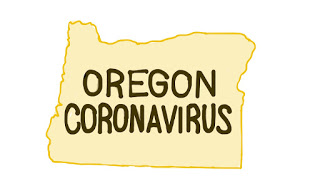 As quickly as the coronavirus outbreak has been maturing, the question of what summer will look like in Bend has been on every resident's mind.
With the prime vacation season approaching, many are wondering whether to pursue their travel plans to the Oregon coast, or to stay hunkered at home to float the river everyday and continue supporting local restaurants.
"For Bend Park and Recreation District, our parks and trails are open and we anticipate this will continue this summer," Bend's Communications and Community Relations Manager, Julie Brown said. "Allowing places for people to get out helps to curtail some of the negatives of social isolation."
By keeping six feet away from others on trails, visiting less popular places at less popular times, and going solo or with members of your household, summer in Bend can still be as adventurous as any other.
Governor Kate Brown's office told lawmakers of a draft that will work to reopen Oregon. The plan will include requirements that county officials submit formal requests to Brown and certify they have enough protective gear available for their first responders.
"Our goal is to continue serving the parks and recreation needs of the community,." Julie Brown said. "We'll follow the governor's guidance about when recreation facilities can reopen and recreation programs can resume."
Similar to other federal stay-home orders, Oregon's first phase would include schools and organized youth activities; restaurants, gyms, bars, churches and theatres.
"Event decisions for July through October haven't been made yet. Bend Park and Recreation District started registration for summer programs including summer camps, swim lessons, and art classes, on April 20th," Julie Brown said. "We were surprised at how many registrations were completed in the first two days. The interest is very strong and community members are hopeful that these activities will be able to occur."
The community of Bend has been staying positive and hopeful that summer will look the same. As restaurants and other establishments begin to reopen, the residents will be ecstatic to return to somewhat of a normal routine, but cautious about social distancing so our locals can stay safe and lives can return to driving down cascade lakes highway and lounging around at Elk Lake.