The Moral Dilemma of Joe Rogan
We listened to 15 hours of Joe Rogan. Here's what we think.
Joe Rogan isn't a great person. He's also not a bad one. He's an extremely hated figure in the media today—because he's bald, maybe?—or because of his long-running podcast. Whether it's through Spotify discourse, or his hour-long Netflix specials or his tumultuous carnivore diet, we guarantee you've heard of him, and probably have strong feelings to go along. Only question is: why?
"The Joe Rogan Experience" has a 4.8 star rating and almost 600k reviews, has been around since 2009, and has drawn plenty of media attention—good and bad. Joe Rogan is known for his controversial takes on political issues (including radical pandemic and covid vaccine theories) through his comedy specials, podcast and social media presence.
"I don't like Joe Rogan," said Natalie Tripp, a junior at Summit. "His podcast is celebrated for appealing to men when there's not a lot of space for that anymore–I don't agree with that at all, to be clear—but the only things he appeals to are the worst and most toxic things society teaches men." 
Rogan's podcasts are controversial due to their content—he brings on any guest he's interested in talking to, no matter how taboo. Joey Diaz, a comedian who claimed to have sexually coerced over 20 women on the podcast, has been featured on JRE 56 times. Rogan laughed, seemingly impassive regarding the aggressive, disturbing comments. 
"I don't think [Rogan] is a very positive figure. He's very racist, takes advantage of people and also has been sexually coercive. I'm not a fan," said Tess Nelson, a junior at Summit, "I generally try not to associate with people who actively listen to Joe Rogan unironically." 
As of now, Rogan has not been accused of being sexually coercive, although he did not stop Diaz' jokes. That's not the only thing Rogan's been criticized for, however. In Feb. 2022, Rogan went viral for saying the n-word over 20 times, and for referring to a predominantly Black neighborhood as "Planet of the Apes." After much backlash, in a three minute apology video, Rogan confronted the claims, stating that he thought the n-word was okay to say within context, and that he knew his "ape" comment was racist immediately after he said it. The video was less of an apology, and more of an explanation.
"The guests he brings on are people who are spreading hate. He gives hate a platform," commented Tripp.
Several artists, including Neil Young, India Arie and Graham Nash, have pulled their music from Spotify, which streams the JRE podcast, as an act of protest against Rogan's large platform. These artists are not alone. Many Spotify users quit their subscription after Rogan went viral, citing his guests and misinformation on the podcast as the reason.
In an effort to truly understand the buzz around Rogan, we decided to randomly listen to over 15 hours of the Joe Rogan Experience, and watched both of his comedy specials available on Netflix. Here's what we found.
Tim Dillon, a Walmart version of Rogan, is also a controversial podcaster and comedian, and has been a guest on multiple episodes. "Episode #1457," which was released in April of 2020, was full of commentary regarding COVID, Bill Gates' vaccines and cruise ships being a possible solution to homelessness. 
In "Episode #1315," Rogan interviewed Bob Lazar, a physicist who controversially claimed to work at Area 51 and experiment on alien crafts. In "Episode #1531," Miley Cyrus, known for starring in the early 2000's Disney show "Hannah Montana" and her hit song "Wrecking Ball," came onto podcast to discuss the hardships of being a female in the pop industry. Cyrus talked about her drug use while working with Disney, and her interesting and controversial idea to create a picture book to inform children about drug use, which she believes should be normalized—similarly to sex education. 
"Then it went from, you know, how much weed can I actually smoke and still play a teenage superstar on the Disney Channel," said Cyrus.
In "Episode #536," Joe Quirk came onto JRE to talk about seasteading—a concept that broached the idea of ocean societies that govern themselves. During "Episode #1170," Tulsi Gabbard, a former member of the House of Representatives, came onto the podcast where they talked politics (of course), and Rogan asked her to run for president.
Although his podcast is what most people think of when they hear his name, Rogan started as a comedian in 1994, and has filmed 6 Netflix comedy specials throughout the years, all of which contain interesting bits, mostly about politics and masculinity.
In his 2016 comedy special "Joe Rogan: Triggered," Rogan relied on odd facial expressions and plenty of yelling to emphasize his mediocre jokes. He kicked off by talking about his experience taking edibles on a boat, seeing dolphins and realizing they are way smarter than humans—comparing them to his daughters' friends' hardcore Christian parents. 
"Joe Rogan: Strange Times" was released on Netflix in 2018. In the special, he made fun of both sides of every bit: Harvey and "Harveta" Weinstein, Joe Biden and Donald Trump, and how pro wrestling is gay. He showed his nipple onstage, made fun of vegans and #vegancat. Although he started as a stand-up comic, he is better suited to podcasting.
Although we asked around, we could not find anyone willing to talk to us about the JRE podcast, other than our Editor-In-Chief, Elliana Bowers.
"People have such a bad taste in their mouth when it comes to Joe Rogan, and it's not because they've ever listened to him—it's because of what they have heard from outside sources, or the narrative being pushed by a lot of media outlets," said Bowers. "The platform [Rogan] gives to unique individuals far outweighs the alt-right propaganda that so many people, mainly liberals, attach to." 
People are well within their rights to be frustrated with Joe Rogan. He's made insensitive and racist jokes, hosted misinformed people and spread misinformation to others—at the same time, he talks to those who regularly challenge his beliefs. Due to his constant response to challenge everything, even things he agrees with, and the media gives him the attention that keeps him in the limelight. Although some believe Rogan is the one spreading misinformation, he gives guests a platform to do so. 60% of the time, Rogan has an assistant fact-check guests.
A common trend in the media today is to immediately disagree with anyone's opposing political opinion–this is causing a major political divide. Many students automatically assume that anyone who listens to the JRE podcast is a conservative, when Rogan himself does not identify with either right or left-wing politics. 
"Their [JRE listeners'] political views tend to not closely align with mine, and I'm not super comfortable associating myself with someone who supports that kind of sexism and racism. I don't think that's something I want to be a part of, even just in my daily life," said Nelson.
This is a common sentiment throughout Summit–a source who wished to remain anonymous even claimed that they associate Rogan with hypermasculinity, whether or not he directly contributes to it. A majority of the time, students are unable to affiliate at all with their opposing political views–which is why no one wanted to talk with us about Rogan.
"Summit students are scared, or refuse to listen to people that don't have the same opinion as them. Most of us don't know how to talk to one another," said Bowers.
By listening and trying to understand contrasting perspectives, we can communicate with each other and bridge the political gap that our country currently faces. All in all, the JRE podcast was pretty boring. The highlights were his unique guests–not his own personal political opinions. Most of the time, he's smoking a joint, and chatting with his friends about hunting or the benefits of yoga.
He is the definition of provocation—although, most of the time, it's for a laugh. Joe Rogan in his Netflix comedy special "Strange Times" made fun of women. He also made fun of men. "I say shit I don't mean," said Rogan, looking at the camera, "because I think it's funny."
Leave a Comment
About the Writers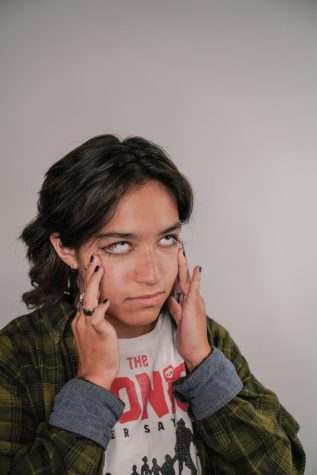 Adri Jolie, Features Editor
In search of the one true prodigy. Send inquiries if pertinent.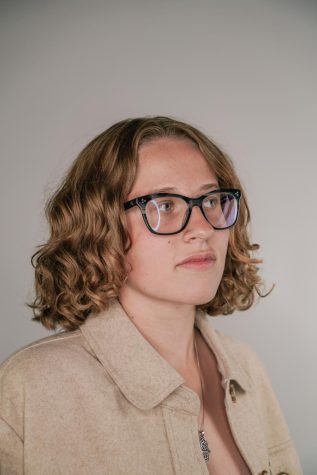 Bayla Orton, Associate Editor
On an average day, you can find Bayla Orton procrastinating cleaning her room as well as writing her extremely well-planned college essay. She either smells like chlorine or pastries (often both) after...