Sen Thai Hot Pot: Restaurant Review
Brand New Downtown Eatery: Mid-Priced Food and a River View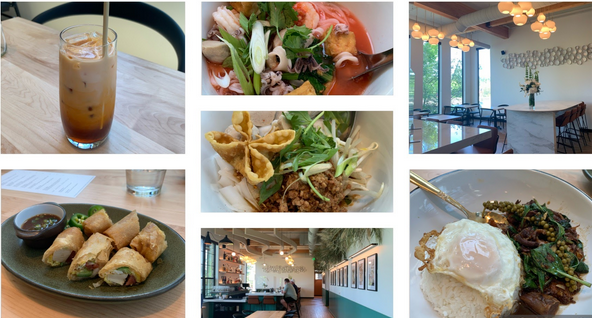 Over the last eight years, locals have come to know and love the Northern Tai dishes from Wild Rose, one of downtown Bend's most popular restaurants. Winning multiple awards—Restaurant of the year in 2021 by The Source Weekly and Best Takeout in 2020 by Bend Magazine—Wild Rose is a staple in the Bend community.
The same owners, Paul and Ampawan Itti, have now opened a second restaurant: Sen Thai. Rather than the rural Northern Thai food that Wild Rose focuses on, Sen is inspired by the lively noodle shops and street carts in Thailand. They have created their own contemporary version in downtown Bend. Sen is an entry into the vivid street food culture of Chiang Mai and Bangkok, all while dining along the Deschutes.
When making a reservation, customers can choose from two different menus: the classic one, or hot pot. Hot pot is a two-hour experience that immerses one into the Thai cooking experience as customers cook their own meal using homemade broths, fresh vegetables, proteins, noodles, and sauces. Or you can take the classic route and let the kitchen prepare it for you to enjoy as a single serving in a boiling pot. Either way, be sure to put an egg on top!
The classic menu has numerous choices of appetizers, noodle, soup, and rice dishes. For the noodle dishes, you can choose between five different types of noodles, or opt out and get rice on the side instead. There are also vegan and gluten free options for those with food restrictions in their diets.
In Thailand, most places offer their dishes as "hang" or "nam"—which is with or without broth. The "dry noodle" options on the menu reflect this aspect of Thai culture. Instead of the noodles being stir fried in a wok, dry noodle entrees include the ingredients of a classic noodle soup, without the broth.
Dinner reservations have been filled up days in advance after their opening, so plan on calling ahead if you wish to try this new restaurant. I managed to finagle my way into a table during lunch, which operates on a first-come-first-served basis from 11am-2pm.
I ordered a sweet and sour seafood noodle soup, a dry noodle dish with pork, and a street food sparerib over rice—along with a Thai iced tea. All of the food was delicious with unique flavors, served with beautiful presentation. We ordered the "Poh Pia Sode Tod" as a starter— a crispy fried paper roll with cucumber, sweet sausage, tofu, scallions, thinly sliced omelette, and a sweet soy dipping sauce—which set expectations high for the coming entrees. The sparerib was my favorite, served with green peppercorns, basil, Thai chili, jasmine rice, and a perfectly fried egg on top.
Sen stands out from other Bend restaurants due to its urban and hip atmosphere. Its funky light fixtures, plants, marble bar tops, and teal accented walls makes it feel as though you're inside a restaurant in Portland, while in reality, in downtown Bend. The outdoor seating area is small, but the vibes are still there with hanging bulb lights and the classic Deschutes river view.
Leave a Comment
About the Contributor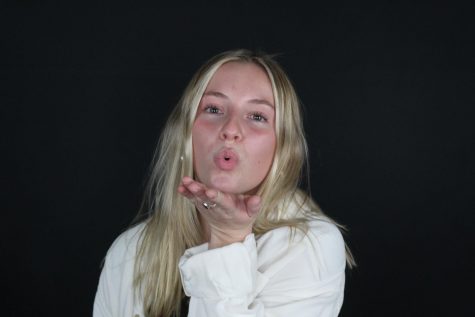 Wesley Gilbride, Features Editor
Wesley Gilbride is a senior at Summit High School, it's her second year with the Summit Pinnacle and first year as the Crest Editor. When she isn't drowning in homework, college apps, or coming up...