15 coats under $50 — To Keep You Stylish and cozy this winter
A key guide to finding the most affordable hidden gems for your winter wardrobe.
Yep, it is that time of year again. The winter season is around the corner, and the colder weather is picking up. . Its about time to go through your closet and winter bins, throw out your outgrown and dated jackets. 
For to many it's hard to find stylish winter coats which don't take up half of your Christmas budget. And while it's presumed that this fashion lover's coat guide can't satisfy everyone's aesthetic or tastes, hopefully it can inspire you enough to give (or receive) a few timeless, and fashionable, gems you haven't considered…yet.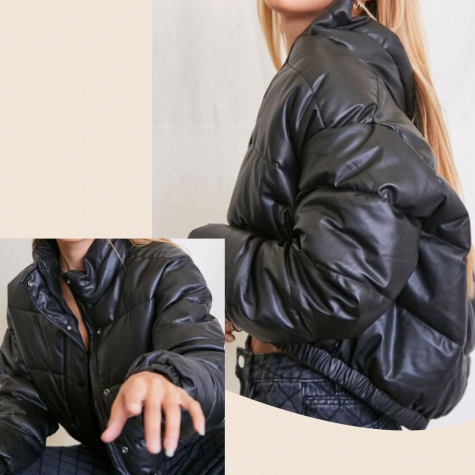 Forever 21 Quilted Puffer Jacket – $41.99
Ahh yes, the iconic puffer jacket. As a person who owns a puffer–and who has also convinced many friends they need one, too–this is a chic alternative to the regular ol'jacket.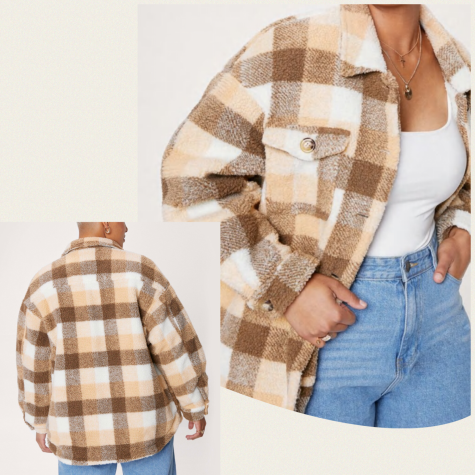 NastyGirl Brown Check Shacket – $47. 60
Get to know the fuzzy Shacket that wears like a warm hug. The plaid print can never go wrong for any of your fall and winter outfits!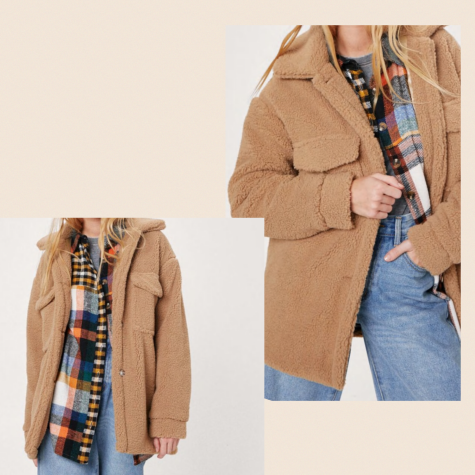 NastyGirl Button down Shacket – $47.60
You can never have too many teddy bear jackets! It's unfussy, simple, and bound to be a favorite. This jacket can compliment any color of your wardrobe all while being the best statement piece.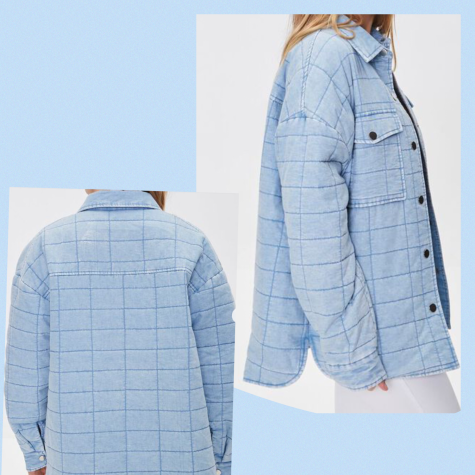 Forever 21 Quilted Mineral Wash Denim Jacket – $45.49
When you think of quilts, maybe you're reminded of your grandma. What this is getting at is: Get yourself a quilt jacket, but make it one that is fashionable and chic for the times.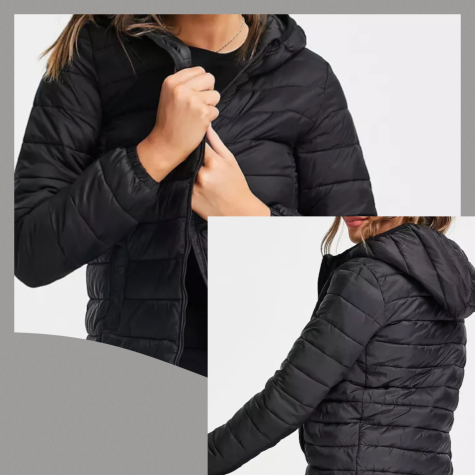 ASOS Pull&Bear padded zip front hooded jacket – $36.00
Ahh, the basics. This lightweight hooded jacket pairs well with any casual outfit and is almost guaranteed to keep you warm. 
ASOS Pull&Bear quilted faux leather shacket – $50.00
Embrace your inner punk with this unique, stylish, leather jacket. It might not be the best option to wear to the mountain, but for those who like to hang inside around the holidays this will be the perfect statement piece.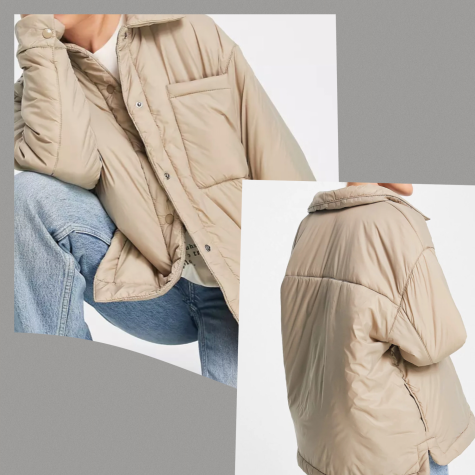 ASOS Pull&Bear Exclusive lightly padded nylon jacket in mushroom – $50.00
Amongst the swarm of girls wearing puffers and claw clips, this jacket will still stand out. Puffers are at its trendiest moment, this one will be a chic and special find. While still providing the essence of a little bit of puff, more muted colors, and an added touch of a collar.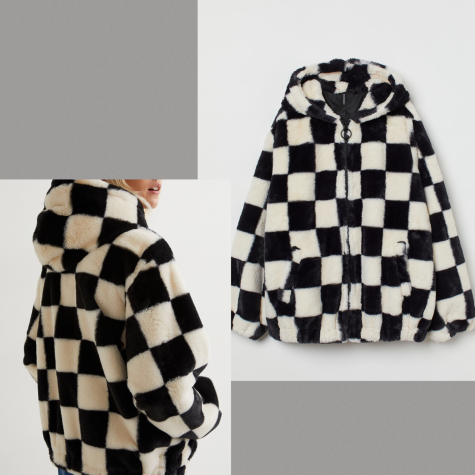 H&M Faux Fur Hooded Jacket – $49.99
This jacket is for those with a more eclectic style. If you're a fan of Queen's Gambit, a cute checkered jacket can refine your skills and get on Beth Harmon's level. At the same time, imagine yourself in a fluffy blanket all day! Ah, now that is cozy.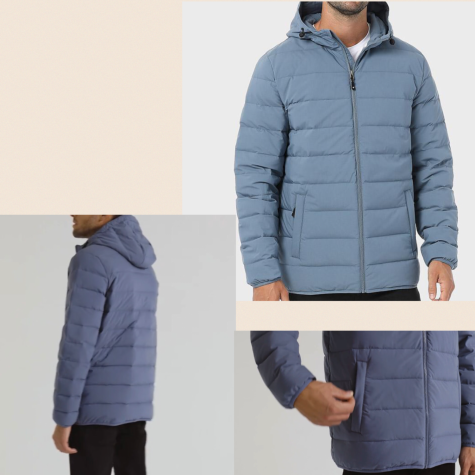 32 Degrees Men's Ultra-Light Down Packable Jacket – $34.99
No need for the iconic A Christmas Story, "I can't put my arms down!" moment this year. You are guaranteed to be warm without tons and tons of layers. This jacket is also waterproof and compactable! Perfection.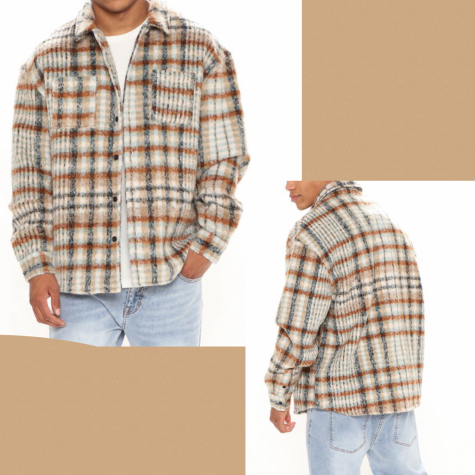 Fashion Nova Move Up Plaid Shacket – $48.99
Plaid is either a hit or a miss– unless you want to go for the "chopping wood and cutting down trees' ' look, and in that case, go for it, be a lumberjack. But this is a classy yet casual shacket that has the power of dressing any of your outfits up or down, forfeiting the lumberjack essence.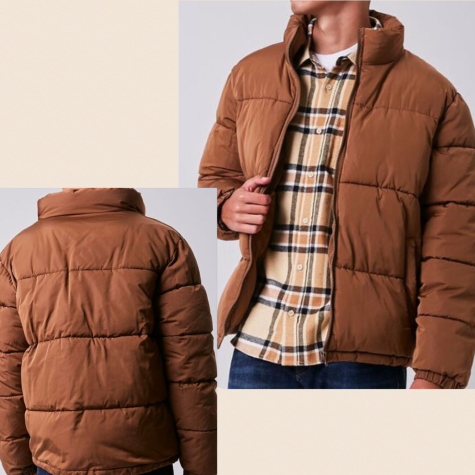 Forever 21 Recycled Puffer Jacket – $34.99
This woven puffer jacket is great to impress your loved ones at any event for the approaching holiday seasons. Featuring a funnel neck, zip-up front, and slanted front pockets which gives you the most ideal comfort and warmth.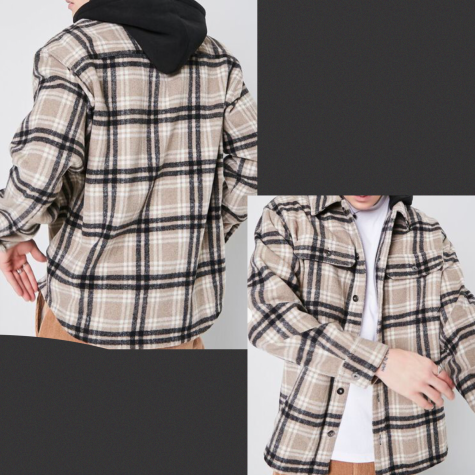 Forever 21 Plaid Hooded Combo Jacket – $27.99
Plaid with stripes? Never. Multicolored plaid that also has a hood? Absolutely. If you don't have one of these in your closet already, by all means, *add to cart*.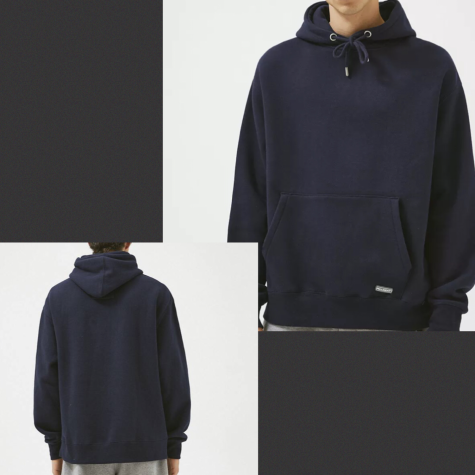 ASOS Pull&Bear hoodie in navy – $32.00
We love our pandemic hoodies, but they're no longer appropriate for wearing everywhere. Let's add a new basic to your wardrobe. Wear it by itself, or underneath a jacket and you are set to be hitting the town this winter. Navy, compliments everyone.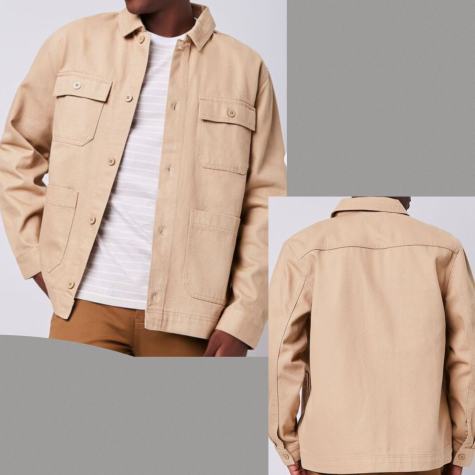 Forever 21 Twill Buttoned Jacket – $17.49
"Can we get a little commotion for this jacket?" It's everything. So basic, yet intriguing. No, it is most likely not going to keep you warm, but hush. Sometimes, the cut, color and collar can speak for itself. Just…breathe it in.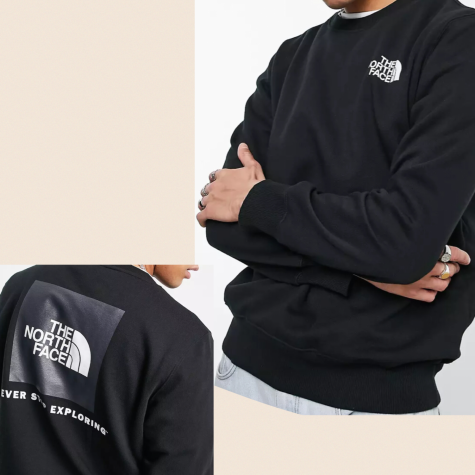 ASOS The North Face NSE Box back print sweatshirt – $50.00
Forget The North Face $280 puffer that everyone has. Strut your stuff with this sweatshirt instead!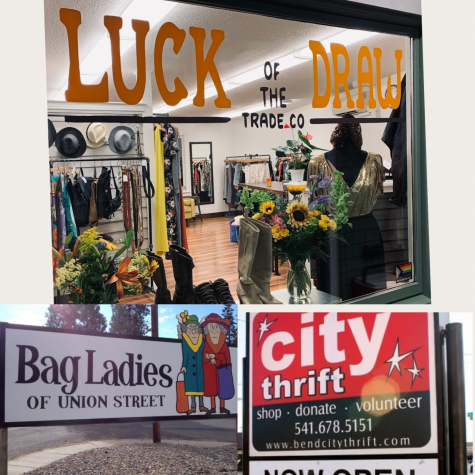 Other Alternatives & Supporting Local Businesses 
Understandably, finding jackets under $50 can still be spendy for your wallet. But don't let that stop you from finding unique, one of a kind pieces for your winter wardrobe. The best gems can be found in your local thrift store where there are tons and tons of variety. By shopping at local thrift stores in the Bend community like; City Thrift, Bag Ladies, Luck of the draw, Regroup Hospice, etc. can help support struggling businesses after a couple of rough years with Covid. 
Local Thrift Stores to shop
Re-Group Hospice

424 NE Greenwood Ave, Bend, OR 97701

City Thrift

999 NE 2nd St, Bend, OR 97701

Runway Fashion Exchange

61334 S Hwy 97 #330, Bend, OR 97702

Humane Society Thrift Store

 61220 S Hwy 97, Bend, OR 97702

Bag Ladies

1319 NW Union St, Bend, OR 97701

Goodwill

61315 S Hwy 97, Bend, OR 97702

Luck of the Draw

1824 NE Division St suite f, Bend, OR 97701