Summit's Frontrunners
Introducing the 2023-2024 Student Body President Candidates and their goals for next year
When Max Himstreet isn't leading the Science National Honor Society and wishing everyone a good morning on the announcements, he spends his time training on the tennis courts, providing Bend with Sparrow Bakery goods, and preparing for cheer in the fall. Himstreet feels that he has the creativity and motivation necessary to lead Summit through the next school year. He's a jack of many trades, and it shows up in his campaign promises. Himstreet believes that being a part of many different social circles due to his versatile array of hobbies helps him gain a better understanding of different opinions floating around the school. 
"I feel like when there are decisions that have to be made to benefit the greater community, I have a good sense of what the majority of people want and need," said Himstreet.
Himstreet also relates with the student body in terms of discrimination within our schools and promises to do everything in his power to cease hateful treatment within Summit. 
"As your student body president, I will fight for your rights, I will be your voice, and I will fight for your wellbeing and your success. Because of my personal experience with hate and backlash, I will strive to build a community where nobody is judged for who they are," Himstreet said.
Apart from her work as the founder of the Social Justice Club and a member of the student voice council for the Bend-Lapine school district, Eleni Adams also dedicates time to do the things she enjoys–skiing, hiking, traveling, and being a leader in her community. After two years on student council, it became clear to Adams that she wanted to step into a bigger leadership role within the school. She's been laser-focused since she first got involved in Summit's clubs and extracurriculars, placing heavy emphasis on the importance of mental health and appreciating all students for their unique strengths. Adams expressed hopes to increase the celebration of students beyond athletics in order to make all of the student body feel valued. 
"I intend to give more recognition to academic and artistic achievements, because every accomplishment, big or small, should be celebrated," said Adams.   
She feels confident that her goal-oriented attitude is what sets her apart from her competition, stating that her goals are very focused on achieving equity and equality.
"We've all contributed an amazing amount and have had such a great impact on our school. My opponents have done so many impressive things, but I feel that my achievements are much more core focused."
A dedicated state-bound ultimate frisbee player and competitive ski racer, Geneva Grube brings an optimistic outlook and inclusive mindset to the table. She's been on student council all three years, joining as a freshman after the then-president encouraged her to apply. Grube stated that she wishes to have that same positive impact on students in the future—and not just those on student council. If elected president, she promises to use the money raised by student council to fund clubs and mental health resources, stressing the importance of raising awareness about mental health issues and the resources available to deal with them. 
Grube claimed that her extended time on student council is what sets her apart from the competition. When she joined she was a freshman in COVID times, so she's witnessed the program evolve and change in many ways. 
"I've been able to see it regrow, and I think that's really beneficial to seeing how we proceed," said Grube.
In regard to her goals for the end of next year, Grube expressed her commitment to giving Summit a better reputation. She wants students to be proud of Summit, which she believes will spread around Bend and present the school in a more positive light to newcomers. Grube places a lot of stress on making every Summit student feel welcome, and it shows in her campaign promises. 
"As president, I will be committed to promoting school spirit and pride in order to create a welcoming atmosphere.
All three of these candidates have contributed greatly to the well-being of Summit… which one will be next year's president? Only time will tell. VOTE NOW!
Leave a Comment
About the Contributors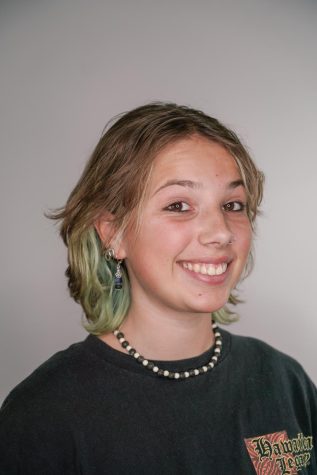 Jesse Radzik, Staff Writer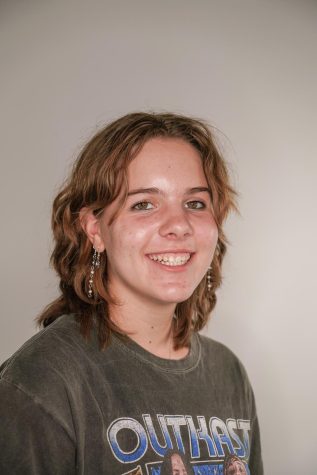 Iben Orton, Staff Writer
Iben is about as quiet as the eruption of Krakatoa, gentle as a Nile crocodile, and cannot keep a plant alive to save her life.When you don't hear her yelling down the summit hallways, she's likely...