Boba in Bend
A new boba truck emerges, bringing TeaCupFuls some competition
A new boba business has made its way to Bend. Although they face a tough competitor in TeaCupFuls, the town's most popular boba shop which is opening a second location soon, this new establishment has exciting things to offer. Boba Tea Bend has something that TeaCupFuls doesn't: it's a food truck.
 This adorable teal truck is located just off Third Street, set up in the lot across the way from Goodwill. While it may be a little out of the way, it's definitely worth the stop. 
 The menu offered a variety of flavors, including both milk teas and fruit teas. There are even three different sweetness options to choose from: 0%, 50% and 100%. And just for the folks who aren't craving boba, there's coffee, chai and hot cocoa offered as well, along with green and black tea, hot or iced. Only one size is offered, but it's right in the sweet spot—enough to fill people up and still leave them craving more. Any tea, any boba style, any flavor—for only $6.
 Compared to TeaCupFuls, Boba Tea Bend's flavors are less sweet, but that's to be expected since TeaCupFuls' drinks are notoriously packed with sugar. Boba Tea Bend's drinks are balanced better, making it possible to drink a whole one without feeling sick to the stomach. While new and slightly remote, the truck has many customers, enough to form a line of people waiting to get their hands on some boba.
 Boba Tea Bend is the perfect place to stop for a satisfyingly-sweet treat.
View Comments (2)
About the Contributor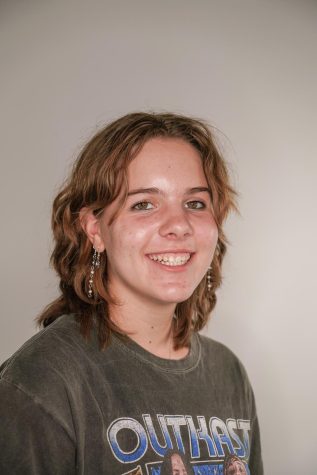 Iben Orton, Staff Writer
Iben is about as quiet as the eruption of Krakatoa, gentle as a Nile crocodile, and cannot keep a plant alive to save her life.When you don't hear her yelling down the summit hallways, she's likely...