Music's Most Underrated Producer
Kaytranda delivers once again reminding listeners why he is one of the best producers in the game
When discussing the top producers of the last decade, the likes of Metro Boomin, Max Martin and Pharrell Williams are often mentioned. However, one producer has seemingly flown under the radar.        
Kaytranda blew up in the mid 2010's with his debut album "99.9%". He instantly set himself apart from other producers with his unique style. Kaytranada's signature beats fuse many different genres together. His style seamlessly mixes RnB, hip hop, electronic, and house music. Kaytranada utilizes the fusion of these genres with funky bass lines, incredible samples and intricate drum patterns to create his distinct sound. Kaytranada, unlike many of modern instrumental producers, utilizes complex drum rhythms that are extremely unpredictable. As a result of this not one song sounds the same. "99.9%" also sets the foundation for the rest of his albums featuring upbeat instrumental and low key Melodies. Another key piece to Kaytranada's sound that is apparent throughout "99.9%" is the incredible soundscapes created from dreamy synthesizers such as those on "together" or "one too many."
Since blowing up the Canadian producer/DJ has worked with huge musicians such as Anderson Paak, Pharrel Williams and Snoop Dogg. In each of these collaborations Kaytranada has been able to bring out the best of each artist showcasing his impeccable ability to adapt to different musicians. His work has even received recognition from critics winning two Grammys for his sophomore album "Bubba" in 2021. "Bubba" follows the same blueprint as "99.9%" being a complete dance album from front to back. Some of Kaytranada's strongest tracks appear on "Bubba" such as "10%" featuring Kalis Uchis and "Vex Oh" featuring Eight9FLY. These two songs demonstrate how flexible Kaytranada's production can be, going from his stereotypical dance beat in "10%" to the Afro beat inspired "Vex Oh." His ability to produce such an eclectic array of sounds makes him the Madlib of dance. At times the dance beats can get a tad bit boring and slightly repetitive. However the best songs shine through these dreary points creating another memorable album.  
 In his latest release Kaytranada teams up with Aminé to release "Kaytaminé." The album is as vibrant and warm as the cover. The record, while featuring Kaytranada's signature dance beats, also includes many traditional rap beats. The leading single "4eva" featuring Pharrell Williams perfectly showcases Kaytranada's signature sound. The track is laced with a groovy baseline over smooth piano notes creating a perfect song to dance to. The album is full of bright pianos and slow beats creating an album full of summer anthems. Kaytranda continues his run of making vibrant, energetic, and groovy albums. "Kaytraminé" also showcases the many reasons why Kaytranada is one of the best producers of this generation.
Leave a Comment
About the Contributor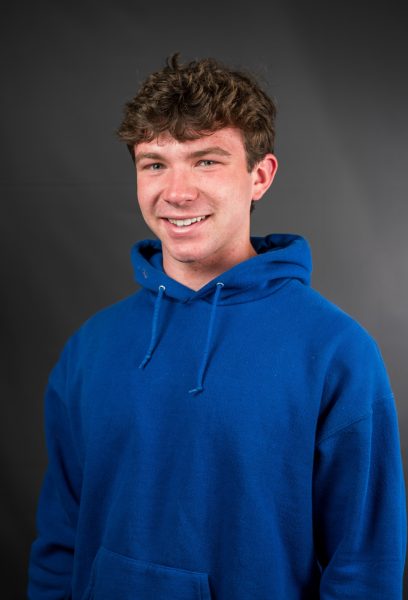 Will Beltramini, Website Editor
Will Beltramini is a senior here at Summit High School. You can often find him on the soccer field preparing for his next game or listening to his large record collection with his dog. Will loves nothing...