Senior Assassin
Gone right or gone wrong?
As the school year is coming to an end, many students have been wondering what the seniors are up to. And well, they've been busy with senior assassin. But what even is "senior assassin?" Senior assassination has become a growing trend at many high schools across America. To play, students separate into teams with the object of shooting each other with water guns. Their team or partner records the assassination for evidence of eliminating their assigned target every week until there's only one student standing. Summit seniors have had one hell of the last couple of months before splitting ways and starting their new lives, but why not make some memories before it all comes to an end?
Senior Grace Gardner had a blast during the game.
"I thought senior assassin was a great way to connect the class as a whole and get everyone involved and having fun," Gardner said. 
While the game was super fun, it may have been embarrassing at times to be seen in public with goggles, floaties and water guns, which protect students from being eliminated. While going into grocery stores and driving around, many stare at them wondering what in the world they are doing. 
For senior Shannon Maccallum, there was only one way of going out in public: She wore her floaties everywhere she went.
"I had my little floaties in my arms at all times even to just go across the street to make sure I wouldn't get shot," said Maccallum
With many seniors knowing each other ever since they were in elementary and middle school together, senior assassin was a great way to reconnect with one another, and celebrate making it to the end together. 
 The game has created many great memories that the senior class can now share together.
"Getting to drive around with friends at night hunting targets, and when senior Delaney Skuse walked out on her balcony letting me shoot her was one of the best memories that I will hold onto forever," said senior Charlie Ozolin. 
Although senior assassin was a fun and interactive experience, changing the rules of the game could have made it a lot more interesting. Senior students would not only complain about a couple of the rules but they would also change a few as well. 
As the rules state, the game cannot take place on school property. Brody Grieb and Charlie Ozolin both agree that shooting people at school should have been allowed and definitely would have been more interesting and also entertaining for other students to watch even if they aren't in the game. 
While there weren't many complaints about the game, some students felt that the game became a little repetitive after multiple weeks. However, the game was a great last go around for seniors to share one last inclusive game together and was something that many of the seniors looked forward to. And now, they get to hold onto these wild memories for the rest of their lives.
Leave a Comment
About the Contributor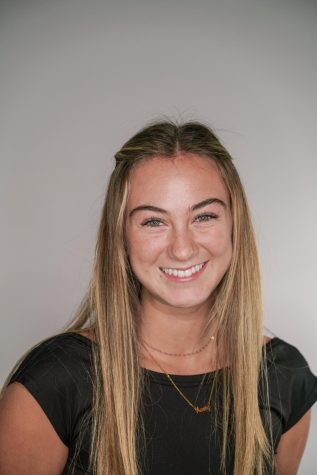 Avery Ruhl, Website Manager
Avery Ruhl is this year's website manager and Junior Rep at Summit High School! Ruhl has a passion for volleyball and hopes to pursue a division one collegiate career in California. When Ruhl is not filling...