High School or the NBA?
Oregon High School Basketball Season to See Rule Overhaul: Two Free Throws in Bonus and Shot Clock Addition
As of the 2023-2024 high school basketball season, multiple rule changes in Oregon will be implemented. Nationally, teams will be shooting two free throws when in the bonus rather than shooting "one and one" where a second free throw is awarded after the first is made, matching NBA standards. The OSAA adopted the two free throw rule after the National Federation of State High School Associations rules committee approved of the rule at their annual meeting April 24-26 in Indianapolis. 
The rules committee looked at data and discovered higher injury rates in rebounding scenarios, prompting this rule change, according to Lindsey Atkinson, director of sports for the NFHS. Atkinson also thinks that quarter-by-quarter foul resets will enhance game flow. 
The previous rule was that after the seventh foul was committed by the opposing team in a half, the team would enter the "one and one" until the tenth violation, where they were then awarded the double bonus, shooting two shots. Now, once the opposing team reaches five fouls in a quarter, teams will shoot in the double bonus immediately, eliminating the one-and-one.
"Late game situations will change since there will always be an opportunity for two free throws if our opponent is in the bonus," said Summit junior and varsity guard, Paxon Kettering. 
This is not the only new rule the OSAA will adopt. There will be a 35-second shot clock, eliminating strategies such as holding the ball and wasting time when having a lead.
"The shot clock will be a good addition to the game, because of teams like Wilsonville, who strategize running down game time when they have a lead," said Kettering.
Wilsonville defeated the Storm in the 5A state championship game this season with a score of 43-36. 
Oregon will join as the tenth state that has adopted a shot clock, aimed towards eliminating strategies employed by teams to run down the game clock when holding a lead.
These rule adjustments will specifically affect the strategies used by Summit and our opponents alike, ensuring a more dynamic and competitive landscape of high school basketball in Oregon.
Leave a Comment
About the Contributor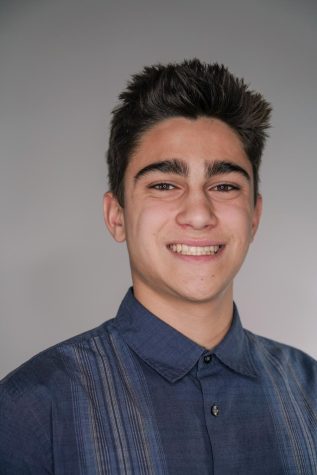 Kian Taylor, Staff Writer
When Kian Taylor isn't exploring nature, running track, or spending time with family, you can find him shooting hoops on the basketball court. Kian enjoys eating home cooked "Tachin", a Persian dish...