Music's Most Hated
Music elitists have taken a new form in the digital world
Music culture has long been known for pretentious know-it-alls who care about the music others listen to a little too much, and this culture of music elitism is more prevalent than ever in the ever-changing world of social media and online streaming.
Music elitism is the belief that certain genres of music are better than others and that those who listen to the elite genres have better music tastes. Music elitism used to be associated with classical music as those who listened to it considered themselves to be more refined and sophisticated, believing that classical music belonged to the upper class and the educated while other forms of music belonged to the less fortunate. 
However, nowadays music elitism has become prevalent in every genre of music from metal to rap. During this time, the elitism shifted from the rich aristocrat to the annoying, pretentious hipster that brags about their music taste online. Music social media pages have gained massive popularity on platforms such as Instagram and TikTok. They post news, opinions and memes about music and music culture. However, in the comments, music elitism is rampant. On one post, you could find hundreds of people making fun of someone who has a "basic" or "mainstream" music opinion or music taste. Online streaming of music has changed and is a large contributor to this new wave of music elitism. One of the ripple effects of online streaming is that everyone has access to a humongous database of music. People now have quick access to more music than ever before in history. This has led to people exploring new genres of music that they couldn't have before the streaming era. While many view this as a positive change, the elitists view this as an attack on their favorite genres as more and more people are exposed to the genres that the elitists regarded as superior.
This showcases one of the biggest problems of the toxic culture of music elitism in that it limits the diversity of music that people listen to and is produced. Instead of being accepting of the new genres and musical ideas that are coming out of the increased consumption of music, elitists criticize the new ideas. They criticize new music for being "dumbed down" and "unintelligent." 
"The people who think that new music is dumbed down are close-minded because it's really easy to find albums that are equal to or better in quality than albums released 20 plus years ago," said Summit junior Hunter Rudin.
One of the prime examples of this dumbing down argument being used was during the SoundCloud era of rap in the late 2010's. During this time many of today's most famous rappers such as 21 Savage, Playboy Carti and Lil Yachty emerged, gaining cult-like followings on social media. Despite their popularity, many people considered this new generation of rappers to be stupid and inferior to the old guard of rap. A community of "old heads" formed and they voiced their opinions online and some even released diss tracks towards these artists. If these rappers listened to the negative feedback from these communities, some of the most iconic rap songs from the 2010's like "Magnolia" by Playboi Carti and "XO Tour Llif3" by Lil Uzi Vert would've never been released. Many of these artists also grew their sound to include many other influences and genres. Also, if less people listen to different genres, the music scene will become more stagnant as different types of music won't be profitable and only the ones deemed as good will stay around. Elitists trying to invalidate an entire genre because they don't like it severely damages the diversity of music. 
Music is one of the best forms of self expression. It brings billions of people together. Yet toxic elitism is preventing people from fully expressing themselves through music. Even without the culture of elitism, many people are hesitant to display their music taste. Adding the critical and judgemental nature of the elitists, people are less likely to showcase the music they listen to.
In addition to this, the claims that these elitists make about genres further perpetuates the effects of stereotypes in genres. When these musical stereotypes are ingrained into popular culture it can prevent people from listening to genres as a whole. For instance, many parents don't allow kids to listen to rap music because it's only about "drugs, sex and money." Another common misconception that elitists argue is that all pop music is "bland and shallow" and that underground music and other genres are lyrically superior.
"Pop music doesn't share the same amount of lyrical depth as genres like rap and or rock," said an anonymous student.
This blatantly ignores the many pop artists that are pushing boundaries sonically and lyrically. 
"The genres or popularity of the music has correlation with the lyrical content of a song," said Nate Miller, a junior at Summit High School.
When elitists back these clearly false stereotypes, it furthers the negative connotations that are associated with particular genres. If we want true artistic expression, it's important to decrease the influence elitism has on music.
Leave a Comment
About the Contributor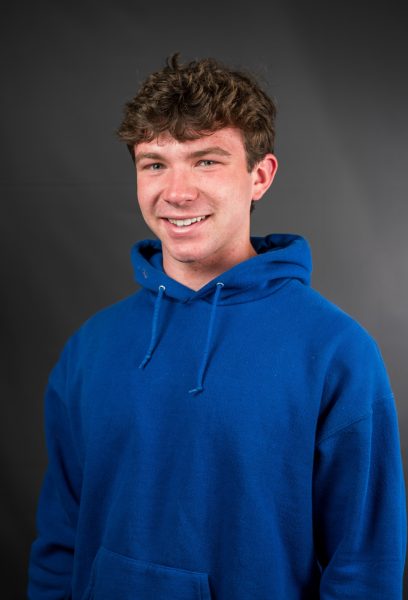 Will Beltramini, Website Editor
Will Beltramini is a senior here at Summit High School. You can often find him on the soccer field preparing for his next game or listening to his large record collection with his dog. Will loves nothing...