Angel Reese and Caitlin Clark Leave the NCAA Women's Championship With Drama
Do collegiate and professional athletes influence the way student athletes act?
 On Sunday April 2, Louisiana State University and the University of Iowa faced off in an intense NCAA Women's Basketball National Championship game. LSU came out on top, with a score of 102-85. With the exchange of some trash-talk and taunting in the closing minutes of the contest between Iowa guard Caitlin Clark, and LSU forward Angel Reese, the two star players left the court with drama looming over their heads. 
 Both Reese and Clark both exchanged harsh gestures to one another, moving their hands back and forth in front of their faces. This action was meant to imitate the WWE star John Cena. Cena did this action to his opponents in order to taunt them and show how powerful he was by shaking his hand in front of his face. He declared that the gesture meant, "you can't see me." 
 After the trading of these aggressive actions, Reese furthered the mimicking and began pointing at her ring finger, insinuating her victory in the championship game. This stirred more belligerent banter from both sides and drew mass media attention. 
 Many news outlets began to cover the altercations in great detail, the "you can't see me" gesture became the talk of the tournament. This action took over social media platforms, and many opinions were voiced on the topic.   
 "After watching the women's NCAA championship it made me sad that I, myself, didn't have another season because Angel Reese showed how much she didn't care about what others thought. If I had one more season I would definitely up my shit talk" said Sam Coronodo, Summit's girls varsity guard. 
 On the other hand, some people thought the gestures were totally inappropriate and unnecessary. 
 "After watching the championship game, I realized how trash talking and taunting is not acceptable and doesn't make you look good," said Ella Schwindt, a Summit senior.
 Summit students who participated in sports so far this school year have had commendable sportsmanship toward their opponents. You see Summit always offering their hand on the court or field, and it keeps the summit student athlete name strong. 
 A senior at Bend High School, Brooke Auerbach has competed against Summit countless times in volleyball and tennis. 
 "As a tennis team, we travel with Summit to tournaments. I have had only positive interactions with Summit athletes when traveling," said Auerbach. "Summit is known for their competitiveness which always makes for a high intensity rivalry game." 
 "Whenever I play against the Summit varsity girls basketball team, I always have a fun time and good interactions with the players. They're nice people and although it's a competitive environment, I have a lot of respect for them, and they show a lot of respect towards me as well," said varsity basketball player Kasey Booster, a junior at Mountain View . 
  Summit is known for their competitiveness when it comes to sports. Summit athletics has developed a great space for everyone over the years. It's a space that welcomes people to join and compete. The scene at the women's championship game hasn't yet affected local sportsmanship and hopefully won't change the way students within Summit act toward opponents.
View Comments (1)
About the Contributor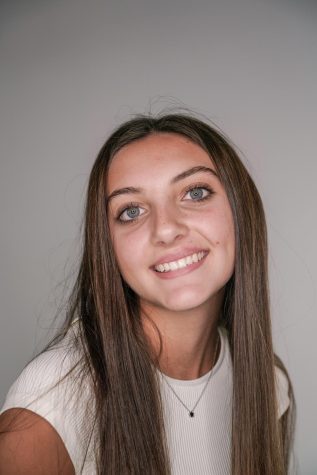 Dakota Tol, Staff Writer
When Dakota Tol isn't walking down the Summit High School halls with her fabulous outfits and fire shoes, you can find her in the gym shooting hoops or on the lacrosse field scoring goals. Tol can also...