Storm Sports Week of April 17-23 Recap
The third week of April was yet again filled with stand-out performances from Summit's incredible athletes. 
Track
The Storm had a busy week of track and field last week, competing in three meets throughout the week. Starting on Wednesday, April 19, the Storm hosted Bend High and La Pine in a meet where Summit came out on top for both girls and boys. 
In the competition, Summit freshman, Skye Knox, won the 1500m with a time of 5:04.78, a personal best for the talented freshman. Storm senior, Ethan Hall, came first in the javelin with a throw of 139′ 1″. Tadgh Brown, Summit junior, had an amazing long jump of 21' 9", a personal best that places him first in the Intermountain Conference, second in the state for 5A and fifth out of all jumpers statewide. 
Later in the week, on April 21 and 22, the varsity portion of the Storm traveled to Eugene to compete in the annual Oregon Relays meet. Summit finished in 12th for both  boys and girls, ending the weekend with many impressive feats.
The Summit boys 4x200m team, which includes Tadgh Brown, Evens Peters, Nicholas Leary, and Jake Bernardi, placed 9th in the meet with a time of 1:32.23. The Storm girls 4x800m relay finished first in their race with an outstanding time of 9:20.40, this squad consisted of Ella Thorsett, Camille Broadbent, Claire McDonald and Barrett Justema. Another grand  performance came from senior Isaac Knapp who finished fourth in the high jump with a leap of 1.93m. 
On Saturday, April 22, at Mazama High School in Klamath Falls Oregon, Summit came in second for boys and girls, only 10 points behind first place. For the discus, Freyda Lemas finished third. For the shot put, Marley Lewis and Gianna Pugh finished fourth and sixth, respectively. Ben Hill improved his personal best by three feet and four inches to win the men's discus with a throw of 139'9.
Baseball 
This past week, Storm baseball faced off against the top 10 ranked Mountain View in a three game series. Summit won the first matchup on Tuesday, April 18, with a final score of 7-0. The following day, the Cougars tied the series in a 2-3 Summit loss. The Storm won the third game 7-3 on Friday, April 21, winning the series 2-1. Next week, Summit will take on the Redmond Panthers in another week-long three game stretch. 

Softball
Last week, the softball struggles woefully continued for the Storm. They competed against Mountain View in a three game series that saw Summit lose all three games. Summit will play Redmond three times over the course of the following week.
Tennis 
Storm tennis had a busy week last week, playing in two regular matches and closing the week with the Bigfoot Invitational tournament at Marist high school. For the first time this season, Summit boys tennis lost a set, falling to Caldera on April 18, however winning the day overall 7-1. The following day, on Wednesday, April 19, the same result came against Ridgeview, with the Storm winning 7-1. 
Over the weekend, Summit boys tennis traveled to Marist high school to compete in the Bigfoot Invitational tournament. On Friday, April 21, the Storm defeated La Salle to move onto the semifinals where they took down Churchill the following day. On Saturday, April 22, Summit lost in the finals to Grant high school with a final score of 3-5. This upcoming week, the Storm will face Redmond on Tuesday, April 25, Mountain View on Thursday, April 27, and Corvallis on Saturday, April 29.  
Golf 
Summit boys varsity golf played in the State Preview tournament at Emerald Valley last Thursday, April 20th. The Storm won the tournament by 7, led by junior Jakob Hansen who finished second individually, shooting 73. 
Storm girls golf had a tournament scheduled for Thursday, April 20, at Eagle Crest, however it was canceled halfway through due to complications with the snowy weather. Next week, girls golf is competing in the state preview at Quail Valley Golf Course on Wednesday, April 26, and in a tournament at McNary Golf Course on Thursday, April 27. 
Leave a Comment
About the Contributor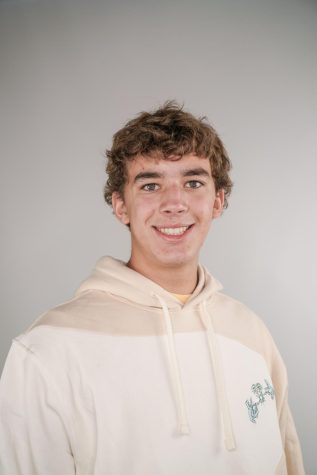 Kol Doan, Sports Editor
Kol Doan is a talented writer who was named Head Sports Editor for The Summit Pinnacle this year. Outside of school, Kol can be found at the athletic club, hanging with friends around town, or exploring...