Earth Day: More Than A Cliché
Upcoming strike, parade and traditions to check out
Earth Day, the global celebration of nature and the beloved planet, comes with more than face-painting stands and themed cookies, much like International Women's Day and other movements.
On Friday, April 21, activists and students are assembling to go on strike for the sake of the global climate and species population. Individuals and groups are gathering at Drake Park near Downtown and are encouraged to bring signs and spirit. This effort will begin at 4 p.m. and is expected to continue into the next day.
Bend's annual, local Earth Day fair and parade, a celebration of the earth and community, will also take place on Saturday, April 22 from 11:30 to 3 downtown. Participants are set to gather at the corner of NW Bond Street and NW Louisiana Avenue. Those taking part in offered activities are encouraged to wear costumes to showcase their love and gratitude for planet Earth. During the fair, food vendors, booths and performers will display sustainable merchandise and valuable talent. Throughout Saturday afternoon, the fair's activity zone, electric vehicle showcase, garden activities, free face-painting and local food vendors will fill the streets.
Such commemoration teaches us the joy that comes with these habits and practices that benefit the future of life on this planet. The statewide climate strike, organized by a conjoined effort of Fridays for Future and the Deschutes Youth Climate Coalition, and honorary day deserve the support and passion local communities hold. Stay tuned for more information and demands on the organizations' Instagram pages—@fridaysforfuture_bend and @deschutesycc— as well as associated websites.
Gently used books are wanted for an Earth Day Book Drive organized by the Bend Chapter DAR, located at Troy Field. On Saturday from 11 to 11:30 a.m., participants are to gather for the parade at the designated location. Earth Guardians and Speakthunder Berry are leading the parade proudly. At 12 p.m., Teafly and the Earth Guardians are performing a short opening story. Around 1 to 2 p.m., a dance performance by Ameyalmazatl Citaltonal Azteca Dance Group and traditional indigenous songs and stories by Speakthunder Berry will take place. 
This year's Earth Day ought to be a memorable and progressive one. Commemorate the night before the party by standing up for Earth and voicing humanity's concerns alongside fellow advocates, and be sure to stop by the festivities on Saturday. 
Leave a Comment
About the Contributor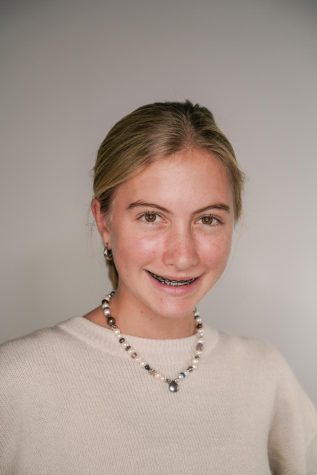 Madelyn Walsh, Staff Writer
Continuously procrastinating school work, Madelyn Walsh always has time for a new opinion to be loquacious about. Amongst many stuffed shelves of half-empty sketchbooks and split-ended paint brushes, music...