'Friday for Our Future' Starts Tomorrow
This Friday, the entire Bend-La Pine school district will be serving their school lunches without meat. Dubbed as a "Friday for Our Future," this meatless movement was created by two Summit seniors as an effort to further reduce our carbon footprint and environmental impact.
Taylor English and Shannon Macdonnell have worked on this project the entire school year. Their efforts have included teaching Miller Elementary students about the environmental effects of meat consumption, touring the BLS commissary kitchen at Bend High and working with district officials like Jackie Muller, the district head of sustainability, and Tracie Sturgeon, the Head Chef of District Nutrition Services. 
"This project started back in the fall. Taylor and I had both heard about the Meatless Monday Campaign that was most notably implemented in NY public schools," said Macdonnell. "We are both super passionate about the environment and public health and after researching more into the vast impact on the meat industry and the benefits of reducing the amount of meat people consume, we wanted to bring something similar to our community."
As this effort to create more sustainable lunches lasted the entire school year, they were unable to implement this project sooner—however, the first "Friday for Our Future" will conveniently land the day before Earth Day. Both English and Shannon hope that this event will be implemented on a monthly basis next year, continuing to limit the Bend-La Pine District's impact on the wildlife and atmosphere.
Leave a Comment
About the Contributor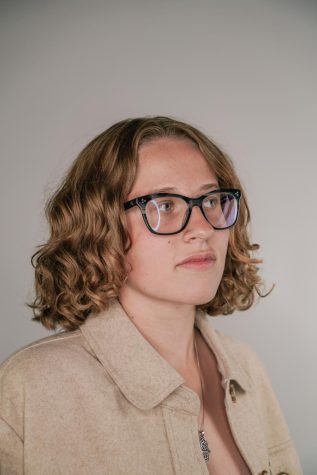 Bayla Orton, Associate Editor
On an average day, you can find Bayla Orton procrastinating cleaning her room as well as writing her extremely well-planned college essay. She either smells like chlorine or pastries (often both) after...