Have Ticket Resellers Reached Central Oregon?
Hayden Homes isn't just for the locals anymore
"What do you think of artists who charge anywhere between $50 to $75 for tickets?" the reporter asked.
"There are people who charge that much?" questioned Kurt Cobain in a 1993 interview.
These days, getting $75 tickets to your favorite band would be an absolute steal. Now tickets have nearly quadrupled in price since the '90s, and it's become much harder to get tickets to any live event.
Nobody knows this frustration more than Taylor Swift fans, because last year, Ticketmaster managed to scam millions of them.
Not long after releasing her tenth studio album, "Midnights," Taylor Swift announced a world tour dubbed the "Eras Tour." Capital One card users were given early access to the tickets. Tickets went up on Ticketmaster and were sold out within minutes. The only few remaining for non-prioritized fans were categorized as "Verified Resale Tickets" and went for thousands of dollars.  Fans were outraged and some even went as far to challenge Ticketmaster in a legal battle. Ticketmaster had sold out the majority of the tickets during presale, leaving little chance for anyone else. 
"We waited in the ticket queue for hours and they canceled the first sale. Then once we got in we had to scramble to pick seats. There were lots of glitches which made it worse," said Junior Charlotte Lowery-North. 
Live Nation merged with Ticketmaster in 2010 to form the ultimate ticket selling giant, making it nearly impossible for any other ticket sellers. They took over the live event industry. Since Ticketmaster and Live Nation have gained so much power, artists and venues have no other choice than to sell their tickets through them. 
Bots are able to buy multiple tickets at once, and very quickly. They snag up what they can. Then when fans are desperate and willing to spend an unreasonable amount of money to see an artist, they resell the tickets for an insanely marked up price. Former President Barack Obama even enforced an act criminalizing using bots to buy tickets in 2016. 
Right around the start of the new year, Hayden Homes Amphitheatre began to announce this year's concert lineup. Many major artists were included, such as The Lumineers, Weezer and Chris Stapleton. 
Of course, popularity means high demand. With Bend growing higher in population everyday, it's bound to catch the attention of touring musicians. And so, fans lined up outside the ticket booth at the Old Mill, and others took to online purchasing. 
Besides the big names, something else was different this year. Hayden Homes Amphitheatre partnered with the company Live Nation. 
Locals shopping online were promised a pre-sale code that would guarantee them first access. Lawn tickets were advertised as low as $115. Only for them to login or show up and realize the few remaining tickets are now triple the original price. So where did all of the tickets go?
One word. Resellers. Resellers buy multiple tickets at once, sometimes using bots, and when all the tickets are gone, they resell them for a significant amount more than they bought them for. With the partnership with Live Nation, resellers/bots are now major competition for music fans.
While convenient, online ticket shopping is taking away from the overall concert experience. The added stress of scrounging for tickets isn't worth it sometimes. Ticket prices are depriving people from ever seeing their favorite artists. And the thing is, Hayden Homes is not an arena. Local concerts shouldn't sell out as quickly as these ones did, or be as expensive. Everyone should be able to enjoy live music anywhere under any circumstance. 
Leave a Comment
About the Contributor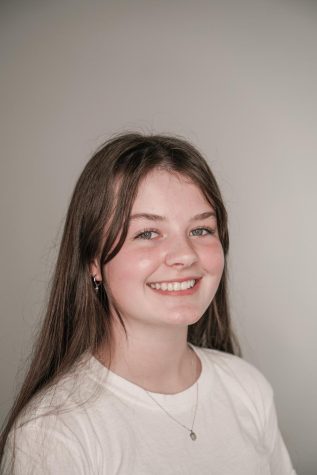 Scout Crockett, Staff Writer
Scout enjoys redecorating her room while listening to her dad's old records and worrying about her future, although she's only a sophomore. She loves a good adventure and possesses a passion for exploring...