Reading Rainbow: Deschutes Public Library's Newest Book Club
A group created to support queer bookworms throughout the county
As an effort to further support LQBTQIA+ community of the Bend-Redmond area, the Deschutes Public Library has created a book club dedicated to supporting queer youth throughout most Bend-La Pine high schools, as they cater to Deschutes County. Reading Rainbow is held at the Downtown Bend Library every second Saturday of the month, from 4-5 PM. Participants will meet in the Brooks Room.
Each month, the group chooses a new book surrounding the navigation of queerness and the experiences that come with growing up queer. So far, the group has met twice, and plan to read novels such as "They Both Die at the End" by Adam Silvera and "Last Night at the Telegraph Club" by Malinda Lo. To participate, students do not need a library card and can pick up a book from the front desk and attend meetings once a month with club members.
"In Oregon specifically, 44% of LGBTQ youth considered suicide and 14% attempted suicide," said Meagan Looney, a DPL Teen and New Adult Librarian. "I am queer. I grew up in Bend, and it was not always a great environment growing up. We still have our struggles as a community, but it's gotten better, and there's more visibility for queer kids in Central Oregon. Growing up, I didn't feel a sense of safety or community— I don't even know if we had a GSA at our high school. I wanted to make sure there was an environment that provided that for queer teens."
"I want people to have a place where they feel safe and not judged. The public library is a great place to have that, because our goal is to make sure all kids have access to any kind of information, regardless if adults feel like kids should or shouldn't—or who you should or shouldn't be," said Erin Heyl, a DPL Youth Community Librarian. 
Both Looney and Heyl, both Summit alumni, built this club to create a community for queer students across all high schools, or those that aren't in traditional schools, like private or homeschools. In the future, both librarians hope the club will become teen led, as it's been built for them and the queer youth community. They both encourage those who are interested to reach out, using their links listed down below. 
"Eventually it would be great if Meagan [Looney] and I weren't even in the conversation, just standing around handing out pizza. A kid-directed club would be my eventual hope," said Heyl.
Erin Heyl | 541-617-7079 | [email protected] 
Meagan | 541-617-7055 | [email protected] 
Downtown Bend: Reading Rainbow Book Club (deschuteslibrary.org)
View Comments(1)
About the Contributor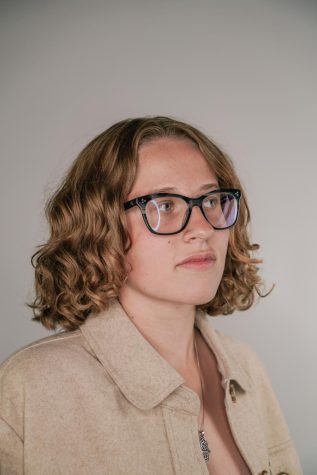 Bayla Orton, Associate Editor
On an average day, you can find Bayla Orton procrastinating cleaning her room as well as writing her extremely well-planned college essay. She either smells like chlorine or pastries (often both) after...