SOS
SZA makes the trip worth it
 March 18, dozens of students from Summit High School made the trip to Portland to experience SZA perform live and were left shocked after an incredible performance at the Moda Center. 
 SZA was a very confident performer whose voice was absolutely unbelievable, and touched many students' hearts.
"After the concert I felt like I had just walked out of a fever dream," said junior Mallory Rosen. "Everyone was happy, singing, and overwhelmed by the music and the vibes were unreal. I truly just felt so grateful to experience the concert and be in the same room as her."
Sophomore Phoebe Smith took the risk and made the trip over the snowy Santiam Pass to experience SZA's performance. After a long and curvy drive, Smith described SZA's voice as "angelic and soothing." Smith felt a "stimulus overload" after the concert, and couldn't believe she had just experienced SZA perform live.
SZA's set was super unique, and the props were really creative. She took the name of her tour SOS and created a story of a shipwreck throughout her whole show—swimming in water and performing alongside a working ship on stage, and then a huge anchor. But the thing that left people shaking was when she got into a rescue boat and was singing in the air. The Moda Center raised the blow-up boat up and SZA performed from high above.
As SZA was flying around high in the boat, she got super emotional while singing "Nobody Gets Me," one of the top songs in her SOS album.
"I thought she was just having a proud moment and was a little teary. But later to find out it was because of her ex-boyfriend, it made things more meaningful," said junior Amelia Budz.
After her closing song, "Good Days," fans started to get up from their seats and leave the arena. Suddenly SZA came out from behind the stage, wanting to explain her tears while singing "Nobody Gets Me." She told the story of how she wrote the song about her ex-boyfriend, who lived in Portland. She said that this place brought back memories, and to perform that song in Portland made her think of him.
"SZA told us she has never cried while performing but that song hit a little too close to home. It was special to experience her emotions and know that everyone in the building was going to support her," said Budz.
Many Summit students wished they could go see SZA perform, but either couldn't afford the tickets or make the drive. Unfortunately bigger, more popular artists tend to go to larger cities to perform and in Oregon, that city is Portland. From Bend it's about a three and a half hour trip, which is a hard drive to make in the wintertime.
Bend doesn't have the venue or creative opportunities to provide a show like SZA's SOS performance. Because of this lack of space in Central Oregon, big artists are limited because they can't provide the kind of show they could if they were in Portland.
Although many Summit kids couldn't watch SZA perform live, they are looking forward to the concerts that will be held here in Bend this summer. Bend is starting to attract more well known artists to perform, because of the Hayden Homes Amphitheater. The Amphitheater has created a space where artists come to Central Oregon and put on a performance for the music lovers who can't take the trip across the pass. Summer after summer more artists come to Bend, and one day maybe  SZA will arrive in Central Oregon.
Leave a Comment
About the Contributor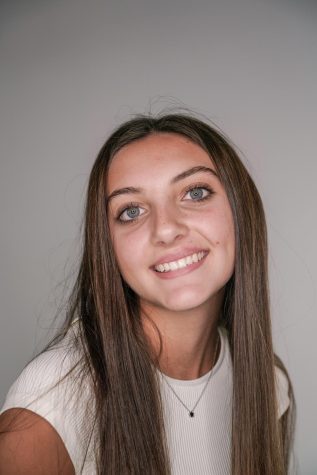 Dakota Tol, Staff Writer
When Dakota Tol isn't walking down the Summit High School halls with her fabulous outfits and fire shoes, you can find her in the gym shooting hoops or on the lacrosse field scoring goals. Tol can also...