Fashionable Kicks Walking the Halls
Time to lace up and hop on the trends
New Balance 550 
'Blue Haze' 'White Black' 'White Pink' 'White Purple'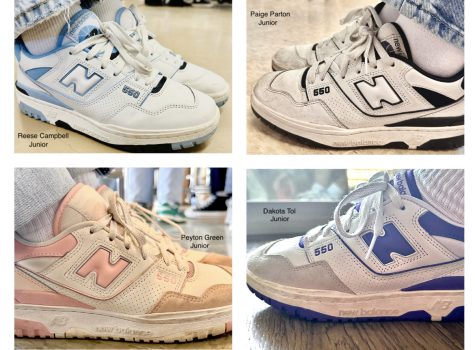 This simple but stylish shoe was released in 1989 and was followed by a splurge in popularity. Created in collaboration with famous Aimé Leon Dore, there was limited availability when they first dropped. After the New Balance 550's prime time they fell off of kids birthday and Christmas lists, but these fashionable basketball sneakers have successfully made a comeback into this generation's closet. 
Randomly in 2020 the New Balance 550 became one of the most popular and highest selling shoes of the time. Everyone wanted a pair, and the shoes even caused friend groups to argue over what color each person was going to get. 
New Balances are still worn by students everyday at Summit High School, and are perfect for daily outfits. 
"New Balance are my favorite shoes because they are comfortable and cool. I have the black and white pair and it is easy to find an outfit to wear everyday," said junior Paige Parton. 
New Balances are popular because of the many colors and styles available, but the most common around the Summit halls are the 550s in the more neutral colors.
Adidas Forum 84 Low 
'Off White Vivid Red' 'White Collegiate Green'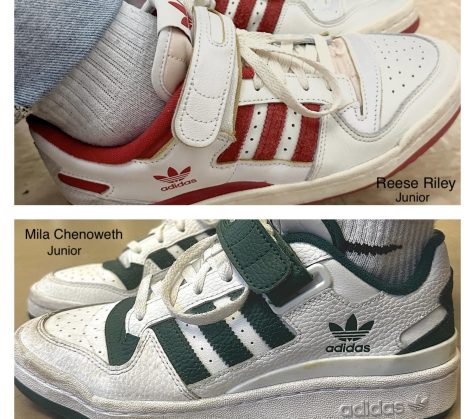 The Adidas Forums aren't the most common shoe around school, but they do appear in the classrooms as less popular, hidden gems. People who own these know they are advanced in the shoe game. 
Just like New Balances, Formus come in many different colors which allows for a great variety of options. They are super comfortable while still extremely trendy. 
The Forums are better than just a boring white sneaker. And in following the trendiness of fashion forward designs, these shoes can be worn with anything. Around the halls at Summit they are styled with anything from baggy mom jeans to mini skirts to sweats on a comfy day. 
Junior Mila Chenoweth thinks more people at Summit should invest. 
"These are one of my favorite pairs of shoes because I have had them for a few months now and they are still in great condition," Chenoweth said. "They also were not as expensive as some of the other popular shoes you see around school."
Air Jordan 4 
'Retro Lightning' 'Tech Gray White' Metallic Red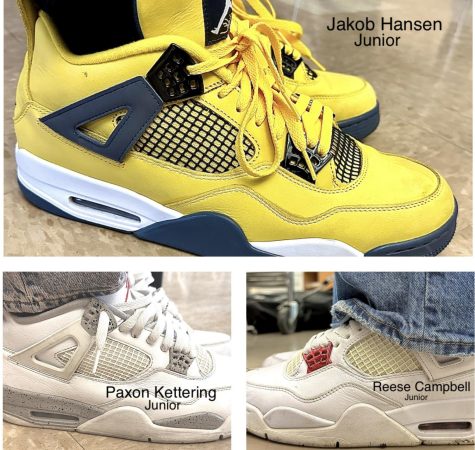 Just like New Balance 550s and the Adidas Forums, Jordan 4s have made a comeback. These sneakers have been extremely popular the past couple of years, and they aren't going away any time soon. 
Nikes are probably the most common and most worn pair of shoes at Summit, and there are new styles popping up every week. The incredibly fashionable shoe has so many unique styles available. These aren't just another pair of shoes, they are a fashion statement that many students at Summit support by investing in their own pair of Air Jordan 4s. 
"My favorite pair of shoes I own are my Military Black Jordan 4s because they are trendy but also unique which I like," said junior Peyton Green.
Leave a Comment
About the Contributor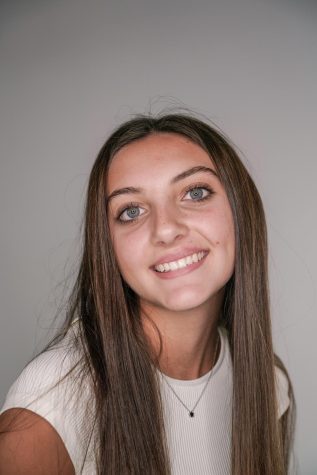 Dakota Tol, Staff Writer
When Dakota Tol isn't walking down the Summit High School halls with her fabulous outfits and fire shoes, you can find her in the gym shooting hoops or on the lacrosse field scoring goals. Tol can also...