Storm Outlasts North Eugene
 The Summit Boys varsity basketball team took down North Eugene High School 75-53 in the 5A state quarterfinals on Wednesday, March 8 at the Gill Coliseum in Corvallis.
 The Highlanders battled with the Storm through the first half, keeping the contest close. In the second half, however, Summit came out strong and quickly extended their lead to more than 20 points. North Eugene worked to close the gap but The Storm fought off their numerous attempts.
 Summit's next matchup is against Redmond High School in the state semifinals which will take place in Corvallis at Gill Coliseum on Thursday, March 9. The Storm are 3-0 against the Panthers this season, but this game won't be easy. The contest will be the just the second time this season that Summit will be forced to contend with 6'10 Redmond senior Evan Otten who returned in late February from a wrist injury that had him sidelined for weeks. In the previous matchup, Summit won 57-41. Since his return, Otten has led the Panthers to five straight wins. The Storm are looking to extend their win streak to 10 as they work to advance to Friday's state championship game.
Leave a Comment
About the Contributor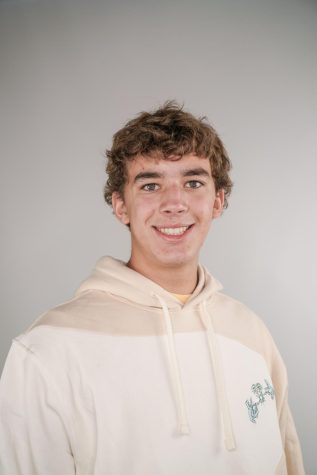 Kol Doan, Sports Editor
Kol Doan is a talented writer who was named Head Sports Editor for The Summit Pinnacle this year. Outside of school, Kol can be found at the athletic club, hanging with friends around town, or exploring...