'Hello (Again) Wisconsin'
Are all spin-offs worse than the original?
On Jan. 19, "That '70s Show," a beloved teen sitcom, released a spin-off. 
"That '70s Show" was a classic comedy that revolved around a group of friends on the verge of adulthood and striving to find independence. The original cast reappears 15 years later on "That '90s Show" where they play parents with busy careers. Original cast Danny Masterson (Steven), Laura Prepon (Donna), Mila Kunis (Jackie), Ashton Kutcher (Micheal), Topher Grace (Eric), Kurtwood Smith (Red) and Debra Jo Rupp (Kitty) came back to deliver their hilarious personalities to the spin-off of the show they spent eight years filming together from 1998 to 2006.
"That '90s Show" follows Donna and Eric's daughter, Callie Haverda (Leia), as she spends the summer at her grandparents' house in Wisconsin. Kitty and Red offer their house up for Leia so she can grow friendships in Point Place during her summer break. Similarly to "That '70s Show" Leia's new friends are considered the weak links of the town—they aren't the smartest, coolest, most athletic or the most popular in small town Point Place. However, they manage to have a great time together and experience fun things just like their parents did when they were Leia's age. 
"I think it's good they brought the original cast back in because it keeps the vibe of the show similar," said Summit junior Samantha Grindeland. 
Even though many of the cast from "That '70s Show" have come back, their original character personalities have shifted. Red played an important role as the strict dad with tons of rules and expectations for his son but as Red got older he wasn't as intense. In "That '90s Show," he doesn't really care what Leia and her friends do, which is very unlike his original character. However, Red's famous line, "I'm gonna put my foot up your ass" thankfully reappears in the spin-off. 
"Because of Red's change in attitude it kind of messed up his original funny character that many people loved. He didn't make as many rude jokes to Leia and her friends than he did Eric and his friends," said junior Reese Campbell. 
However, Kitty remains her bright and helpful self in both of the shows. Her willingness to make everyone happy—and the great advice she gives—strings through "That '70s Show" to "That '90s Show." Kitty is a big part of "That '90s Show," and is involved in a lot of the troubles the kids had and along with her own storyline going on most of the time. 
Many students at Summit have watched "That '70s Show" but have yet to see "That '90s Show" because they believe that the appeal of the original show can't be produced again.
"I watched 'That '70s Show' because I thought Micheal was cute," said Summit wellness teacher Stephanie Barker. 
The original cast was definitely good looking, but it also had a better vibe and more memorable plot. 
"I watch 'That '70s Show' because it is interesting to see how other generations went through high school. Also the show has a hilarious message and the characters make it super funny," Grindeland said. 
Many of the funny jokes and activities from "That '70s Show" returned to "That '90s Show." "The stash"—a brown paper bag of weed kept in Eric's basement—made a successful comeback in the spin-off. Both groups of friends—15 years apart—sit in a circle down in the dark basement smoking and making stupid but hilarious comments to one another. This was a prime product in the original show and it successfully returned after a generation.
Overall, people within Summit High School liked the "That '70s Show" better than "That '90s Show" because even though the cast came back, they enjoyed the original characters more. 
"My favorite character was Fez in 'That '70 Show' because he was kind of the odd one out. He always made funny comments that made me laugh," said junior Lia Cooper. "I watched one episode of 'That '90s Show' and I couldn't continue because it just wasn't the same. Fez did reappear but he was old and they made his character too different. I kind of think they made a mistake making a spin-off because it was so different from the original show and the cast and characters were not fitting the vibe of the original." 
Leave a Comment
About the Contributor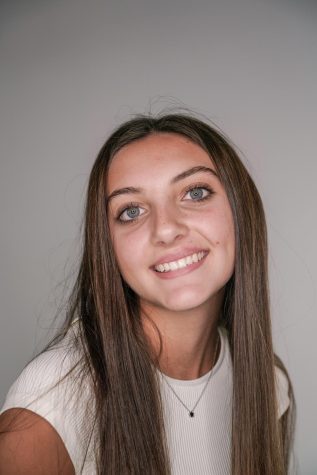 Dakota Tol, Staff Writer
When Dakota Tol isn't walking down the Summit High School halls with her fabulous outfits and fire shoes, you can find her in the gym shooting hoops or on the lacrosse field scoring goals. Tol can also...