Ultimate Frisbee is Back
With the spring season starting, a less known sport is coming to fruition
As spring sports begin, Summit Ultimate frisbee is back. Although an unknown sport to many, this activity is beloved by its athletes for its relaxed yet competitive nature, emphasis on team comradery and general sense of community. 
"I first heard about frisbee from a flier at school and thought it looked fun so I showed up at the start of the 2020 season and I've loved it ever since," said Summit senior Kate Holdrege. "My favorite thing about ultimate frisbee is the people and our amazing team." 
The girls season practices start this month and their first tournament will be  on Mar.19, in Corvallis, Oregon.
Ultimate frisbee includes many aspects of some of Summit's more popular sports, the field is similar in size to football, though it is thinner. Similarly to basketball, players cannot tackle or run with the frisbee. If a player holds the frisbee longer than 10 seconds, a turnover is called. Additionally, two seven person teams compete against each other, with the goal of catching the frisbee in the opposite end zone, scoring one point.
The boys and girls teams have different coaches and practices, but they support each other at games and tournaments, cheering each other on throughout matches.
"I like the sport because of the culture it promotes. There's no refs, so players and coaches make their own calls during games," said Nick Jacobsen, a senior at Summit High School.
Although it may seem odd, this aspect encourages a sense of community as players are responsible for good sportsmanship and are held accountable by teammates, coaches, as well as the opposing team. This concept is one of the reasons many athletes are drawn to the sport.
"Ultimate relies upon a spirit of sportsmanship that places the responsibility for fair play on the player. Highly competitive play is encouraged, but never at the expense of mutual respect among competitors, adherence to the agreed upon rules, or the basic joy of play," the official USA Ultimate rules state.
"The whole sport is based around honesty. Coming from a sport like soccer where the ref has a lot of control and their word is final, it's a big switch but also a positive one," said Cooper Anderson, a Summit senior. 
The boys team has big goals this year. They hope to win state and later move onto nationals. Their first tournament in Mar. 11th in Seattle, Washington.
"At Summit, we try to be fairly competitive, we want to win state. The team won two years ago, and we got third last year," said Jacobsen. "We went to a regional tournament last year down in Stockton, California and got 5th last year so I feel like we have good chances."
Players and coaches invite students of all skill levels to participate in this unique sport and join the team this spring season.
Leave a Comment
About the Contributor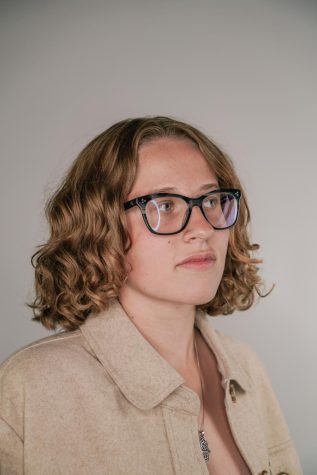 Bayla Orton, Associate Editor
On an average day, you can find Bayla Orton procrastinating cleaning her room as well as writing her extremely well-planned college essay. She either smells like chlorine or pastries (often both) after...