Rubbish Renewed, Revived!
The beloved local fashion show returns after two-year break
Bend's eco-fashion show is back for its 11th annual event on Saturday, May 20. Rooted in a love for art, the planet and funky fashion, Rubbish Renewed is a community-driven performance that displays works of art created from almost entirely recycled or upcycled materials. 
After a COVID-induced hiatus, the unique fundraiser for the Realms Middle and High schools has not only been revived but revamped. The show will now be held at The Pavillion, a local recreation center, instead of the typical venue, Midtown Ballroom. Returning participants expect it to be a thought-provoking showcase of local talent and material manipulation. 
From waste to wearability, the Bend community is reinventing sustainable fashion. Featured clothing is made from a myriad of miscellaneous items, including bike tubes, landscape fabric and climbing webbing.
The event started in 2018 as a rogue fundraiser put on by a couple of Realms teachers, and has since turned into a fashion-forward, sustainably-run Bend staple that everyone in the community can enjoy. 
Although the show is a dedicated fundraiser for Realms, students from all schools are encouraged to create and apply by the April 20 deadline. But it's not just for those in school—adult designers as well as businesses often participate in their own respective shows. Applications will soon be available on their website—along with ticket sales.
"It is an invaluable experience," said Harper Rich, Bend High senior and Realms Middle School alumn. "You don't often get the opportunity to have something you create be recognized by so many people, especially at such a young age."
For Rich, who participated in her eighth grade year, the experience was uniquely enriching and certainly inspired her to keep creating, both ethically and sustainably. Rich crafted a whimsical gown from honeycomb blinds, a trampoline mat, camping tent window mesh and marzipan candy wrappers. 
Both the preparation for and the event itself encourages people to look at the waste their lifestyles produce, while inspiring a change in daily habits with small, achievable actions to help decrease one's ecological footprint. 
Realms Middle School humanities teacher Phoebe Schaab has been an active participant in the show for many years. She is ecstatic for the return of her favorite Bend event!
"My favorite part of the show is always the student aspect. These amazing young designers are pushed out of their comfort zones and empowered to take on lofty projects!" said Schaab. 
Schaab has been a part of Rubbish Renewed for many years, primarily modeling for good friend and local designer Simone Kujak. 
Kujak recently had a major house fire that claimed her work space and outdoor gear. When she heard that RR was coming back, she said it would be her phoenix show. Similarly to the mythical creature, Kujak plans to rise from the ashes by designing a garment made of salvaged scraps from a burnt raft. Schaab, of course, will be modeling this look on the runway. 
The creation and application are a months-long process for designers to engage with and learn about waste, personal actions and creative determination—all of which culminate in the show's professional feel. 
Becky Knight, Realms Middle School alum and 2022 Summit graduate, has participated several times. She was encouraged to think outside the box and utilize creating thinking through Realms' dedicated Rubbish Renewed elective class. 
"When you're eleven years old and have the freedom to design and put your work in a fashion show, it's a really cool opportunity," Knight said, "It was eye-opening to experience what you can do with discarded items." 
View Comments(1)
About the Contributor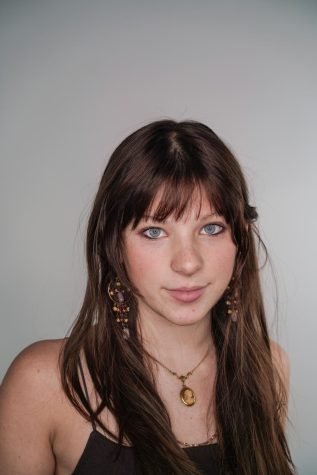 Elliana Bowers, Editor-In-Chief
Amongst her army of plants, hoard of art projects, growing collection of super stylish thrifted clothes and crumpled up to-do lists, you can find Elliana in her sun-soaked room scribbling away in one of...