Justy's is Now Lifty's
Popular local restaurant Justy's, has changed their name to Lifty's. Why the sudden change after almost a year of being open?
 On Feb 6th, popular Bend restaurant Justy's posted a reel on their Instagram account announcing they are changing their name from Justy's to Lifty's. The caption was brief saying, "New name, who dis? Justy's became Lifty's! (Little Trademark issue) Same great staff, same great food, same owners!" The post received positive feedback from their loyal customers.  
 Justy's has been a hotspot in Bend since their opening in the summer of 2022, as the restaurant offers a different environment  from other popular local restaurants. They have a beach volleyball court, corn hole and pool tables, making it a fun place for adults and kids alike.
 Chris Justema, the owner of Lifty's provided further detail on the cause of this sudden name change. 
 "We were approached by another business's legal representative stating that using the name 'Justy's' was a trademark infringement and that they were going to file a lawsuit in Deschutes County. After trying to negotiate with them to no avail, we elected to change our name and they dropped the lawsuit."
 The new name, Lifty's, was created by a Summit High school parent and close friend to Justema, Sarah Graziani. It was inspired by the ski hills that surround Bend.
 "The name was the brainchild of Sarah Graziani, a close family friend and wife of Summit football coach Tony Graziani. We came up with the name as a tribute to the local ski areas. 'Lift Operators' are often referred to as 'Lifty's'," said Justema.
 Despite the new name change, Justema reassures that Lifty's will be the same as Justy's, but with a few new decor items added around the restaurant to match the restaurant theme to the new name.
 "We plan to add a few new ski signs and a few chair lifts for seating and décor but overall it will be the same great food, same great staff and same owner!" said Justema.
Leave a Comment
About the Contributor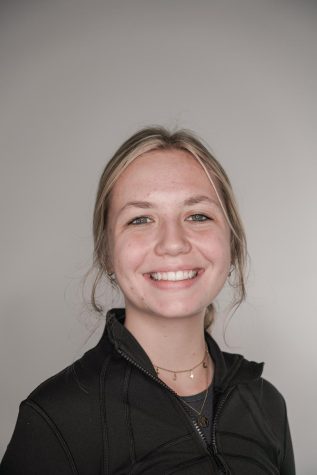 Maria Bartness, Staff Writer
Before, you could find Maria in the cobblestone streets of Southern France, sitting at a parisian themed cafe, whilst eating a croissant and sipping on a "chocolat chaud" (hot chocolate if your french...