Left Coast Burger Company Leaves, What's Next for the Grove?
Israeli street cuisine takes the spot of former business
Left Coast Burger Company has relinquished its place at the Grove, where Shimshon, an Israeli street food restaurant, has occupied the space. So, what happened to Left Coast?
Lisandro Ramons, the owner of Left Coast and The Brown Owl, stated that they have decided to close their doors and pass their space at the Grove to some new operators. They have decided to centralize their efforts on their sister restaurant, The Brown Owl, located at the Box Factory. 
Ramons has four little kids and another location at Cascade Village, which he also sold the space for. Sometimes it's easier to downsize, especially with younger ones, and focus on one thing at a time.
Shimshon is based in Bend, with both a restaurant and a food truck currently operating. Owner Steven Draheim would like to grow the restaurant chain outside the area, having already owned Barrio for eight years. After Barrio opened 11 years ago, Shimshon spun off of it in 2014.
"After running Barrio for eight years, during the pandemic, we had an opportunity to put a Shimshon truck at the yacht club. Then, last month, we got the opportunity to set up at the Grove," said Draheim. Draheim's wife has Israeli roots, so opening a restaurant celebrating their culture just made sense.
Shimshon doesn't just serve food from Israel, however. The menu also offers options from  Morocco, Spain and Iraq, which makes the restaurant so unique. You can find the Shimshon food truck at the Midtown Yacht Club, the restaurant at the Grove and Barrio downtown. 
"I've only been here once, and I got just a side, but it was so good. I would for sure come back," said Summit sophomore Bluesy Walker.
The name Shimshon came from Draheim's father-in-law from Israel. It originates from Samson, a strong, hardworking figure from the Bible. 
"My father-in-law gave me that nickname, especially when we were playing tennis, because I was always trying to beat him and work hard. I married his daughter, and it was a term of endearment, the nickname," Draheim said. 
Shimshon's Israeli street food consists of the Shimshon bowl, stuffed pita, sabich (a sandwich filled with hard-boiled eggs and eggplant), mezze samplers and the Shimshon salad. Sides offered include Za'atar fries and flatbread. For dessert, visitors can try halvah with oranges and honey as well as date cake.
Draheim's love of Israeli food began when he married his wife. Together, they went to Israel and fell in love with the culture and food, so he wanted to bring that to Bend, where he was born and raised. The new restaurant will be a great opportunity for people who want more diverse food options, and it will be great for families, as the Grove is a family-friendly place with many age-inclusive options. 
"It's great to see more cultured food here, it tastes amazing. My family and I love coming here to try something new off the menu each time. It's become one of our favorites," said Jackson, 19, a customer at the Grove.
This eatery is something a little different than what people have seen at the Grove so far, and it definitely has been a hit. Shimshon welcomes all ages and many people come to enjoy their food. 
"This new place is really good, and so is their food truck. It's reasonably priced and a good family-friendly place," said sophomore Lola Hollander.
Draheim has worked hard to get to where he is today, and he and his team seem to be doing great at their new setup.
"Our experience here at the Grove has been awesome! It's been busy, we've been perceived well and we've had great responses from customers," Draheim said. This new addition to the Grove has been a sweet success and a lot of people seem to love Shimshon! 
Leave a Comment
About the Contributor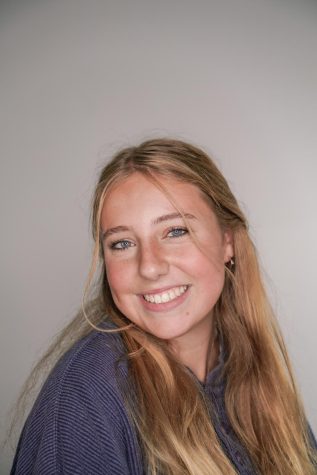 Andra Lavik, Staff Writer
When she isn't baking cupcakes, making bracelets, and listening to SZA, Andra is found playing hay day, thrifting, and walking her dog Remi. Her favorite thing to do on any morning (especially before...