Bend's Beloved Santa Received His Very Own Miracle
Sayonara Santa! Off to the Philippines
Central Oregon's favorite mall Santa of thirty years, William Walther, has received his very own Christmas miracle with the help of his community. 
A former resident of Burns, Walther has been Santa Claus at the Bend River Promenade Macy's for the past thirty years. He was also a puppet-maker, who taught at many Central Oregon schools. Walther enjoyed selling his puppets at festivals all over Oregon. 
In an interview with KTVZ Bend, Walther expressed that "Sharing these special moments with families the past three decades has been such a blessing." 
Unfortunately, it all came to a halting stop. During his annual shift in December of 2021, Walther caught COVID and was not able to continue to spread his Christmas cheer. This really took a toll on him both physically and financially. Then the sickly aftermath of COVID  pneumonia occurred. Walther was bedridden and isolated for four months in his home, unable to move and receive help. 
During these hardships, Walther questioned whether he'd be able to continue financially supporting himself here in Central Oregon. Walther had been previously sponsoring a few families in the Philippines with dental costs and leaky roofs. With the kindness of those families, they exchanged his own actions by providing him with support to move there. 
"'Come, we'll take care of you,'" Walther said the family told him, "Because of everything I had done for them."
To raise enough money for the move, Walther put his house up for sale, had a buyer sign papers and hosted an estate sale, selling his side-gig of puppets and his truck. With high hopes flying, the worst of the unexpected happened. The new buyer of his home backed out of the sale. This was a huge setback for Walther. 
Walther was desperate and had no other choice but to reach out to his friends and the families he'd touched over the years. Walther resorted to creating his very own GoFundMe to help raise money, linked here. 
With the help of over 306 donors, Walther achieved his goal of $20,000 in just five short months. To Walther, it meant so much. 
"To know that I touched somebody's life," Walther said, holding back tears. "I'm sorry … that they would be willing to do that is a blessing, a miracle, whatever you want to call it."
Over the course of five months and with the support of local families, Walther raised enough money to move to the Philippines where he'll retire for good. 
Walther updated his profile on Jan. 30, "Sunday on Feb. 5, Between 2 and 4 pm at the mall in the same place you visited me every year. I will be there. Unfortunately not in my red outfit, or my big chair, but I will be there. The only thing I ask is that everyone is well…Love, Santa".
Sure enough, Walther's loyal families gathered at the Bend River Promenade Mall to cherish their last moments with their childhood Santa one last time. 
On Feb. 5, Walther uploaded his last message on GoFundMe, sharing the good news to his friends and family.
"Hope to see you in an hour. Love, Santa".
William Walther was a man who was used to helping make others Christmas lists come true. When Walther was desperate for a miracle, the love that he gave for years was reciprocated. 
Leave a Comment
About the Contributor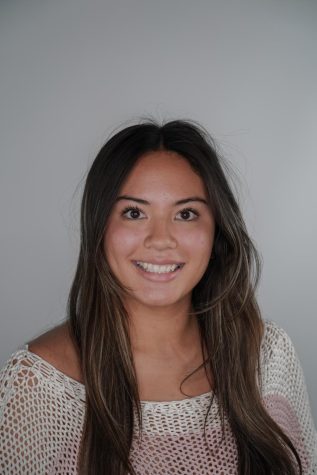 Danielle Evans, Website Manager
Danielle is a sociable and friendly person! She is looking forward to meeting new people and is excited to be an editor for The Summit Pinnacle this school year. When you first meet Danielle, she'll...