Committing: From the Eyes of Summit Athletes
Quite a few Summit students have undergone the commitment process recently and will be taking their athletic career to the next level
For many high school athletes, committing to play a sport in college is a dream come true—the culmination of years of hard work, dedication and sacrifice. For some, it's the next step towards achieving their ultimate goal of becoming a professional athlete. For others, it's a chance to continue playing the sport they love, while pursuing a higher education.   
Summit High School has quite the reputation for its phenomenal athletes and sports teams. This year, an abundance of Summit athletes committed to participate in their sport at a collegiate level, in sports such as soccer, swimming, running, basketball, football and more.
The commitment process typically begins during an athlete's junior year of high school, when college coaches will start to reach out and express interest in their talents. Athletes can receive offers from multiple schools and must navigate the often-complex decision-making process of choosing the right fit. This complicated decision involves considering factors such as the school's academic reputation, athletic program, team culture, location and financial aid package. 
Summit junior Pearson Carmichael committed this year to play D1 basketball at Boise State. 
"Finding the right fit for a school was especially hard when I like all the teams and coaches," said Carmichael. 
Similarly, Ella Thorsett, a University of Oregon commit and senior cross country and track runner, valued being able to vet out potential schools. 
"The hardest part of the recruiting process for me was figuring out what I wanted in a coach and in a program," said Thorsett "I explored a lot of different types of schools and it took me a very long time to figure out what was going to work best for me." For high school athletes, committing to play in college is a huge accomplishment that is celebrated by their family, friends, coaches, and the community. It's the result of their hard work and dedication, and it represents the culmination of years of effort and sacrifice—athletics can take away from time with family, social events and schoolwork.
Maddie Gardner, who committed to Regis University to play soccer, made significant sacrifices in order to get recruited.. 
"I ended up having to commute 3 hours each way every weekend to play for Portland thorns most of my junior year in order to get better and get more exposure needed to get recruited," said Gardner.
However, committing to play in college also comes with its own set of challenges. College sports are a significant step up from high school athletics, both in terms of skill level and commitment. Some may be prepared for that, while it might be a shock to the system for others. 
In some cases, there is also an added pressure to perform your best for the coaches and team in order to hold your scholarship. This can cause a lot of added stress for young athletes.  Athletes will need to balance their athletic and academic obligations, which can be challenging, especially during a very busy season. College athletics can include two practices a day, another practice for weight lifting, athlete socials and extensive traveling—not a light load by any means. 
Despite these challenges, many high school athletes are eager to take on the next level of competition and continue pursuing their dreams. Participating in college athletics can be a great stepping stone to the professional level, as well as a good way to get attention from other coaches. It is also an immersive way to meet new friends who have similar interests in college. 
Athletes like Thorsett are extremely excited for this next step. 
"The thing I'm looking forward to most about running in college is being a part of a program that is focused on growing me to reach my potential both mentally and physically," Thorsett said. She is looking forward to learning from her new team and coaches.
Playing in college will hopefully be an amazing experience for these Summit athletes and is sure to push them to new limits. Spencer Elliott, is a senior who committed to play at D1 football at Portland State University. 
"I'm looking forward to traveling, playing in big stadiums and getting to take it all in with a new group of boys," said Elliot. 
Committing to playing in college is an exciting and significant achievement that is the result of years of hard work. All of the Summit athletes who have committed to further their academic and athletic careers should be very proud of their accomplishments and excited for this new stage of life.
Leave a Comment
About the Writer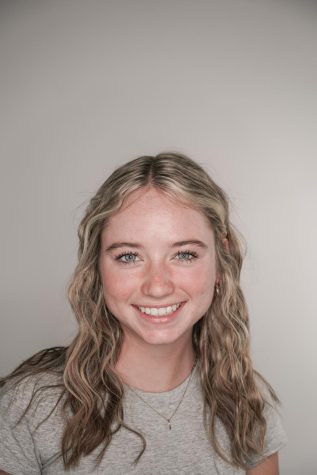 Camille Broadbent, Staff Writer
When Camille isn't training for her next meet with her teammates, she can be found watching Grey's Anatomy for the third time. Her favorite pick me up is getting unicorn cake pops from starbucks with...