Another Girls Basketball School Record Broken
Danika Melner: Unbelievable
 On Monday Feb. 13 at Madras High School, JV2 point guard Danika Melner broke the school record of the number of threes made in one game. Melner scored 11 threes, beating the previous record by three and ending the game with a total of 36.
"I didn't know I broke it until Heinly called me after the game. I was excited because my previous coach was the one who held it and I beat her which made me feel proud," said Melner.
 Melner is only a sophomore and has excelled this season. She has been the leading scorer and is only ready for more. Not only is Melner the captain for JV2, but she is an excellent frisbee player as well. Her determination and commitment to the team reflects how much of a leader she is. Melner will support her teammates no matter what, and has great connections with everyone on and off the court. 
 "My team was very supportive and they celebrated with me after the game," Melner said. 
 The previous record was held by assistant varsity coach Sara Heinly, with eight threes in a game. Heinly was the JV2 coach last year and taught Melner a lot of what she knows today. 
 Melner has had a great time this season and is excited for years to come, she is looking to break more records by the time she graduates. 
Leave a Comment
About the Contributor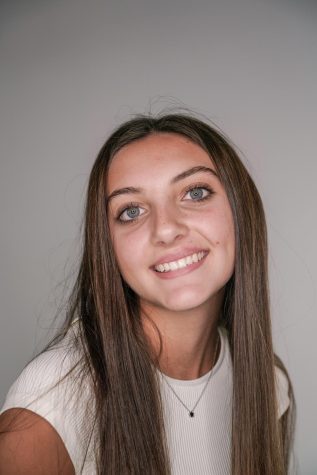 Dakota Tol, Staff Writer
When Dakota Tol isn't walking down the Summit High School halls with her fabulous outfits and fire shoes, you can find her in the gym shooting hoops or on the lacrosse field scoring goals. Tol can also...