Cooper Kirchmeier's Big Dreams
Do we have a future olympian in our hands?
At Mt Bachelor Cooper Kirchmeier, a sophomore at Summit High school, took another lead in his skiing career. Kirchmeier is only 15 years old and already ranked first for all alpine skiers in the Pacific Northwest. On February 11th, high school alpine teams, including; Bend Senior High, Caldera, Mountain view and Summit High School all had a slalom race, Kirchmeier won the first run by 1.25 seconds and the second run by 0.89 seconds and won overall with a total time of 2.11 seconds, with close by junior Preston Shock, freshman Walter Petkun, and senior Alex Fagan.
Kirchmeier has high goals set for himself, "I plan on making the US Ski Team" said Kirchmeier "possibly becoming an Olympian someday." Kirchmeier has been skiing before he could walk, and as of now he doesn't plan on stopping. Cooper has been skiing for MBSEF since he was 7. MBSEF is a nonprofit organization that aims to help skiers and snowboarders create opportunities and achieve their individual athletic, academic, and personal goals. Kirchmeier's most recent club race with MBSEF was Sun Cup at Mt Bachelor starting on the 28th of January and ending on the 2nd of February, 2 super g's and 2 downhills. Kirchmeier won 3 out of the 4 races and got overall 1st place.
Kirchmeier said he has his parents, Darron and Misha, to thank.
"My biggest supporters are my parents," said Kirchmeier. "They fund all my skiing and help me succeed with everything I do." 
Kirchmeier also has teammates who support him. Quincy Doden, an MBSEF and Summit skier has to say, "knowing Cooper for as long as I have I always noticed his dedication and his strive to be an accomplished athlete" said Doden. "Both on snow and off snow he consistently dedicates his time to improving himself and his achievements are absolutely well earned."
View Comments (1)
About the Contributor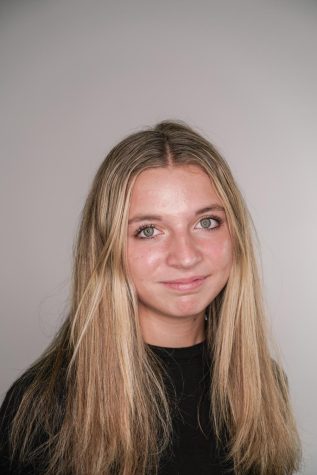 Abby Fagan, Staff Writer
Abby is a very hard working and outdoorsy student. When she's not on the track sprinting or out hitting the slopes skiing, she's most likely enjoying hanging out with her friends. Abby has a passion...