Don't Be Afraid to Make Your Way to the Stage
With Oregon Thespian Regionals and Summit's Little Shop of Horrors, local performing arts deserve a spotlight
Summit High School's performing arts hall: a place of artistic accomplishment and a haven for expression. Countless shows and displays of various talents have taken place here, but many of them fail to reach the high school's social hierarchy of recognition. Sports games, pep rallies and basic fundraising events crowd the bulletin boards—even though the themes of dances like prom are often the only variety year after year. There are so many athletic awards and accomplishments that are showcased, but performers with just as many accolades are waiting for a turn in the spotlight. 
"I think one of the main issues we face at Summit is the overshadowing of sports onto most other extracurriculars," said performer and chorister Ava Swetland. "Although you can't compare something like choir or band to a sport such as football, it is still something that requires a level of dedication and effort."
In a conjoined effort with Redmond Proficiency Academy, the two companies held the Oregon Thespian Regionals competition within the school's very halls last Saturday. Director Grey Conant, backed by an astounding crew from BEAT and Summit theater, worked endless hours to open their very own rendition of Legally Blonde JR. to the public Friday, Dec. 9. Performances were wrapped up Sunday Dec. 18. Omigod! Summit Theatre Company has never been shy of an outstanding host.
At the turn of the semester, students and performers are stressed more than ever. They need a pleasurable, entertaining outlet of relief; what better outlet than a performance by fellow peers. The broadway musical Little Shop of Horrors, opens on Mushnik's Flower Shop stained amongst the littered streets of Skid Row. Fans can find the carnivorous fein, Audrey II, opening in the auditorium Feb. 24 at 7 pm. 
Compared to most departments, Theatre has many large roles with an expansive budget to fund them. 
"We are completely self-funded. All of our productions are funded through tickets sales, donations and ad sales from our previous shows. It's a pretty tight budget, but we make it work!" Head of Summit Theatre Company Lara Okamoto said. Departments throughout the school require budgeting, some more reliable than others.
"There's money that comes from fundraising, and there's money that comes out of a general fund budget. So there's sources coming from all different directions," Summit Principal Michael McDonald said. All programs have access to ASB funds, funds raised and spent by student organizations.
"[Getting involved in extracurriculars are] a major part of our messaging to kids when they're forecasting," McDonald said, "We talk a lot to our parents about making sure that your students are involved in something other than just coming to school and going to class."
With Oregon Thespian Regionals wrapped up and Little Shop of Horrors ready on set, the theater community deserves a newspaper and call board spotlight more than ever. The head of STC, Lara Okamoto, works endless hours to direct, construct and produce the wonderful performance behind the curtain. 
Lara Okamoto, the director of STC's Little Shop of Horrors, made note that, "This show is a cult classic and so much fun to work on and I think our audiences are really going to enjoy it. For those unfamiliar with it, it is a rock-comedy-horror show about a plant with a hunger for blood. It's got a great sing-a-long style score by Alan Menken and we have a phenomenal cast led by Gavin Felciano as Seymour, Natalie Tripp as Audrey, and newcomer Owen Cogan as Mr. Mushnik. Something that also makes this show unique is that our nine member pit (musicians) will be onstage on top of an eight-foot platform in full view of the audience and we are also building an 18-foot turntable onstage, so the flower shop will be able to turn so the audience sees both the inside and the outside. This show is going to be hilarious, entertaining and so much fun."
To support theatre, don't miss the show! 
Little Shop of Horrors opens Feb 24-25 and Mar 2-4 at 7 pm and one matinee Feb 26 at 2 pm. Tickets can be pre-purchased online or with cash or check at the door. Only $10 for students and $15 for general admission. The auditorium is located in the performing arts hall, the hall labeled with "D" to the right of Summit's main office.
"I personally believe one of the first steps that can be taken to see more representation of the arts is to recognize competitions and other events we do, as is done with sports," Swetland said.
Participation in the arts will inspire awareness of them and give students the opportunity to discover their talents and passions. Finding a love for theatre can benefit people who are hoping to flourish and have a sense of identity. Know theatre. Know self.
"I believe there's always room for more visibility and recognition. I would love to see Theatre be less of a niche offering for only a few and become something the whole school gets behind," Okamoto said.
Recently a student submitted the idea to Summit's library to make the Annual Library Coloring Contest depict the carnivorous, talking plant, Audrey II. The contest brings awareness to the theatre department's latest performance and when the show takes the stage.
"I thought it could be a cool way to get more people interested in seeing the show, and a fun coloring page," Maddie Palombo said.
Most mentions of the performing arts are the recognition equivalent to a participation award in sports. Theatre deserves more than a mere accolade or brief poster reveal among the televisions in the commons. Performing arts are full of culture, talent and are a safe space for self expression. Summit Theatre Company will always be the heart of our school and should always be in the hearts of students and staff alike.
Leave a Comment
About the Contributor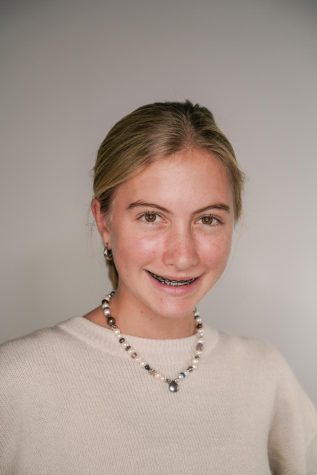 Madelyn Walsh, Staff Writer
Continuously procrastinating school work, Madelyn Walsh always has time for a new opinion to be loquacious about. Amongst many stuffed shelves of half-empty sketchbooks and split-ended paint brushes, music...