Sick of Being Sick
After COVID-19 mandates were lifted a surge of illnesses are back
A range of familiar illnesses are making their way back into students' and teachers' immune systems, wiping them out and leaving them absent for weeks at a time this school year. During COVID-19 lockdown, students were kept out of school, having little to no interaction with teachers and other students or anyone besides immediate family. Even after returning to school during 2021-2022, pandemic precautions reduced and prevented the spread of respiratory illnesses. 
The combination of pandemic lockdown and precautions led to respiratory illnesses being generally stopped in their tracks, so when mandates were lifted, a surge of illnesses appeared, especially in schools. Respiratory illness rate increases are driven primarily by community spread and abandonment of the pandemic precautions. 
"COVID-19 precautions (masking, social distancing, hand hygiene, and quarantining while symptomatic) led to much lower rates of flu-like illnesses during the past few years. These respiratory illnesses were still present but transmission was prevented or delayed due to the use of precautions" said Pam Orton, Summit High School Nurse. "Now that pandemic preventative measures are being abandoned, more people are getting sick with respiratory illnesses. One of the flu-like illnesses is RSV, this is a virus that primarily affects children, but this year we are seeing it in teenagers and adults which is relatively uncommon." 
In part, the spread of respiratory illnesses is so prevalent this 2022-2023 school year because of the school setting. Interacting in close proximities, using the same surfaces or materials and sharing the same air all contribute to the spread of respiratory viruses. 
"School settings are group settings in which people are in close contact and share supplies and equipment. This makes for an easy environment to spread illnesses," Orton said. 
Increased illnesses among teens has led to challenges, including school absences and teens reporting being sicker than they have been since they were young children.
"We are seeing teenagers who are very sick with RSV or flu at St. Charles. We have also seen an increase in mental health issues in teens now, as the respiratory virus surge is improving, so I know this has been stressful for everyone involved. It is important that teenagers keep their immunizations up to date and wash their hands well, so they are less likely to get flu, RSV, and COVID." said Dr. Suzanne Mendez, St. Charles Hospital Pediatrician.
Students may feel pressured to come to school to complete work or adhere to the Summit High School attendance policies, which require an 85% attendance rate (if they are in sports or participate in extracurricular activities) even if they are placing others at risk of getting sick or worsening their own illness. The stress of being ill and trying to return to school can lead to a strain on student mental health.
Summit High School student Mackenzie Gerlach struggled with the stress of being absent from school due to illness.
"It was super annoying being absent due to my illnesses, to say the least. I fell behind in my AP courses and also was behind in my other classes as well. I had to make up lots of assignments and tests and various assessments. I also had to make up class time by dedicating time outside of school," said Gerlach. Students can feel frustrated and demoralized in the process, while still trying to recover from illnesses and get back on track.
Teachers have also seen illnesses take their effect on students through absences. Students were absent for prolonged periods of time and seemed to get infected almost instantly upon returning to school. 
"I have never seen such high rates of absences due to illnesses among students. In the past, students would be gone a day or two with an illness. It seems much worse this year with students missing multiple days in a row now, and then getting sick again a few weeks or even days later," said Summit High School Teacher Travis Overly.
However, there are signs that the rise in illnesses is slowing, and if everyone does their part to combat the spread, professionals are optimistic that the spike will decline, which would lead to less absences and an overall less complicated school experience for students and teachers.
"If someone has already had the common cold, RSV or flu this year, I'd say try to stay healthy and not get another infection while your body is recovering. It can be harder for your body to recover if you've just been sick with RSV or another respiratory illness and get a different viral infection. Additionally, please stay home when sick, wash your hands and wear a mask if in crowded indoor situations," Mendez said.
Leave a Comment
About the Contributor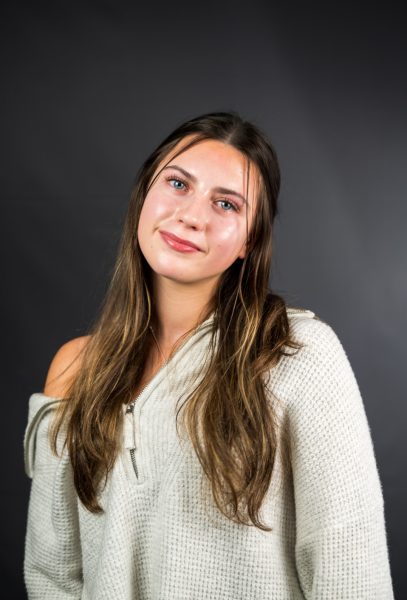 Josephine Hall, News Editor
Often found working through a pile of homework, while listening to music, Josephine Hall—a junior News Editor and writer—is excited for this year's paper. Whether it's tennis, schoolwork, long...