Who Even is Lili Joy?
An excerpt on an upcoming star
Nineteen-year-old singer, songwriter and instrumentalist Lili Joy is slowly but surely making her way into the music industry. Growing up in Chino Hills, California and posting covers of songs on YouTube for most of her teenage years, Joy caught the attention of "The Voice" in 2019 and ended up on Blake Shelton's Season 16 team. Although getting eliminated during a battle against Carter Lloyed Horne didn't ruin the passion Joy has for singing and writing, she still succeeds today. After getting her name out to the world, Joy—at sixteen years-old worked—with co-writer John Velazquez to help create a single in 2019, a three song EP titled "Colors You Can't See."
Joy connects with her fans through lyrics referring to everything that takes up space in a person's hearts and mind, which sometimes is filled with shame and fear. And in her dreamy single she expresses what takes up space for her. 
"Life and all its changes and seasons inspires my writing," said Joy. "The transition from girlhood to womanhood has been a huge inspiration to my work as well." 
While on "The Voice," judge Gwen Stefani described Joy's singing style as "beautiful, tender and feminine," and her recent releases feature piano, bass, violin and other instruments that flow perfectly with her gentle and inviting vocals. 
From 6.8K listeners around the world to this year being at 29.8K listeners on Spotify, Joy has grown her audience an extreme amount just in the past year and will only continue from here. 
"Lili Joy has a really sick sense of style to her, and her music is not even close to another artist that sounds like her," said Summit junior Reese Riley.
Joy's latest release is one of her more rhythmic and euphonious songs. Rated her top song of the year, "Dahlia" starts off relaxed, then picks up to a more lively tone to put listeners in a joyful mood. 
"I just recently started listening to her because one of her more known songs 'Dahlia' is one of my favorites," said Summit senior Chloe Jackson. 
Joy emphasizes that the artists she collaborates with in her music are people that she has already built friendships with and feels closer to. Collaborating with her friends has made Joy's experiences that much more enjoyable ever since she was a young girl. 
"I met Kayla Seeber while on 'The Voice' and Kairo Luna in high school," Joy said. "Collaborating with them has been such an incredible experience and it really feels like we can operate together on the same wavelength." 
Joy's voice showcases emotions that connect to her audience in a way that makes her fans want to keep grasping onto her and her lyrics. From retrospective "Dahlia" to a cover of Nancy Sinatra's "These Boots are Made for Walkin,'" Joy has her fans dancing in their room on full blast to feeling like you're laying in an open field on a spring day. Lili Joy should be at the top of your playlist.
P.S she has her first ever album coming at the beginning of the new year, 2023!
Leave a Comment
About the Contributor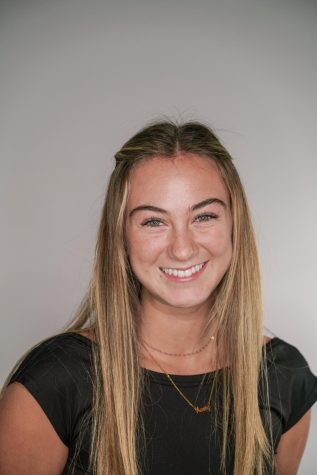 Avery Ruhl, Website Manager
Avery Ruhl is this year's website manager and Junior Rep at Summit High School! Ruhl has a passion for volleyball and hopes to pursue a division one collegiate career in California. When Ruhl is not filling...