Unofficial
Oregon grapples with referee shortage
Winter sports season is upon us and a major issue still hangs over school sports in Oregon: the referee shortage. During the fall sports season, the scarcity led to multiple games being rescheduled, for example, football games being moved to Thursdays or volleyball playing double headers. In response to the growing issue, the Oregon School Activities Association (OSAA) released an opinion article written by Dr. Karissa Niehoff, CEO of the National Federation of State High School Associations, and Peter Weber, Executive Director of the OSAA. The article was titled "Enough is enough." In the article, OSAA recounts the issues many referees have reported. In a survey given to departing referees 55 percent of officials who quit cited verbal abuse from coaches, parents and fans as the main reason they left. Additionally, 59 percent didn't feel respected, 57 percent think sportsmanship is getting worse and 84 percent feel that officials are treated unfairly by spectators. 
Summit junior Nate Miller has worked as a soccer referee for around 2 years. While officiating one of his games, Miller was yelled at by a parent over an offsides call he made. Incidents like this are why many referees become burnt out by their jobs and finding replacements is difficult.
According to an OPB article, over the past few years Oregon high school basketball teams have been asked to reschedule up to 25 percent of their games. Another factor was the COVID-19 pandemic, with the fallout resulting in Central Oregon having 33 football officials and just 11 volleyball officials to spread between 10 schools as of August 2022. And with referees being burnt out in the elementary and middle school age groups, high school divisions will continue to be spread thin. 
When asked how the shortage could be solved Miller said that the best solution would be with better treatment of refs. The lower age divisions of youth sports are used as something of a farm system where more experienced referees are funneled upwards towards high school and beyond. However if these referees have repeated bad experiences on the way up they are less likely to move up the ranks. And when these referees don't move all the way to the high school level we have issues like we have today with game cancellations and rescheduling causing chaos in what is normally a release for students. With a 15 percent drop in referees in the last year the referee shortage is hitting a critical point.
At the end of their article OSAA announced the "bench bad behavior campaign," a social media effort designed to encourage good morals at all youth sporting events. This is just too little too late. This is no real action; a hashtag won't do enough to stop spectators from doing what has been done for many years. There need to be real consequences at all levels of play for verbally abusing referees in order to discourage the worsening of this problem and improve the overall enjoyment and integrity of high school sports.
Leave a Comment
About the Contributor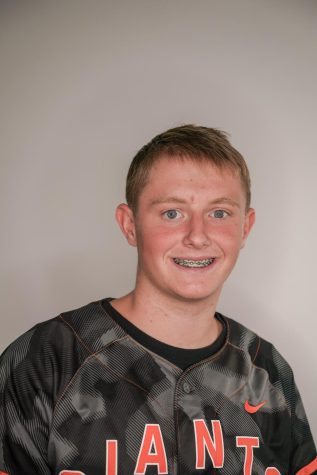 Chris Ryder, Staff Writer
When he's not talking about nearly every sports league or playing baseball and water polo, Chris Ryder is searching through whatever food is left in his pantry. Born and raised in Bend, he grew up playing...