Her Loss: a Missed Opportunity
Drake fails in seizing the limelight once again with another sub-par album
On October 22 Drake and 21 Savage announced their joint album, "Her loss"—as per usual the announcement sparked hype and excitement for the project. 
Following a series of disappointing releases, starting in the late 2010s, Drake gained a reputation for dropping uninspired and boring music. His last album "Honestly Nevermind"—released in June— epitomized this. For the first time in the Toronto born rapper's career the public was largely in opposition to his album. It's sound, which attempted to replicate house music, fell terribly short. The lackluster effort and sloppy production drew criticism from even the most dedicated Drake fans.
"Certified Lover Boy" and "Honestly Nevermind" were rushed projects released in less than a year from one another—missing Drake's traditional cold RnB melodies and confident rapping.
By teaming up with 21 Savage on a collab album, fans thought that "Her Loss" would be different from his previous releases. Savage has gone on a feature run over the past few years—yet to deliver a verse that leaves listeners disappointed. Some of the more notable features being an appearance on Drake's "Knife Talk" and "Jimmy Cooks". The two's chemistry together was apparent in these songs, so naturally a collaboration album seemed like a genius move for both rappers.
Unfortunately the issues that plagued the past two albums, "Certified Lover Boy" and "Honestly Nevermind", continue to haunt Drake throughout "Her Loss". Perhaps it's because Drake simply doesn't sound as determined—as if he's only releasing music because his record executives tell him too. 
On songs such as "Privileged Rappers" Drake comes across uninterested and sleep inducing. This isn't helped by the repetitive and unoriginal beats—like the song "On BS," including the same melody without any significant changes to the original progression on the four-minute track. All of these complaints and more appear in the arguably worst song in the album, "Hours of Silence, " where Drake delivers ordinary verses over a six-minute muted repetitive beat—inducing a yawn. 
Drake comes across as immature and out of touch with his audience. Not many people can relate to the extravagance in the line "I gotta stop goin' Lenci, Rollie, first week". He isn't the same guy that made "Take Care" over 10 years ago. 36 now, Drake still sings about petty little teenage arguments.     
Despite all of this, "Her Loss" is not completely negative. Even with the boring patches, Drake and 21 are able to string together a few series of hard hitting rap songs that make you wonder where this version of Drake was hiding. The best parts of the album being the beat switches. "Rich Flex" alone has three different beats. "Major Distribution" opens with Drake singing over a somber piano tune, then, out of nowhere, the beat transitions to a gritty melody—it's ensuing. Savage and Drake glide effortlessly over the track, exchanging memorable bars such as "in this mansion I'm Macaulay Culkin". 
On "Broke Boys" Drake and 21 are as boastful as ever, bragging about their success and domination in the rap industry. The song also features the best beat switch on the album going from one hard progression to another. The duo teamed up with Travis Scott to craft a top song of the album, "Pussy and millions," including a triumphant beat. While not a traditional Travis Scott style, he still brings a spacey sound—rapping over thundering 808s. 
Tying up the album "I Guess Its Fuck Me" serves as a more traditional RnB Drake song and, while not ground breaking, it does close the album on a high note.
While Davis Doan, a junior at Summit high school, says that "Her loss makes up for Honesty Nevermind," the album isn't the statement that Drake would've hoped for. Throughout "Her Loss" you get hints of what it could've been, however, it's disappointing to hear the same stuff in each Drake album over and over again. 21 Savage almost feels wasted  as he doesn't appear on four of the songs, never fully able to dominate a track. This creates a Drake centric album rather than a collaborative piece. 
"Drake will continue his downward spiral, but [I think he] brought himself back up a little bit with 'Her Loss'. His downfall will probably continue," said Summit Junior Max Basurto. It's hard to see Drake returning to his former success, especially after this last album.
Perhaps it's the lack of new ideas preventing Drake from evolving as an artist—stuck in formulas keeping him from making memorable music. Unless he moves on from this series of uninspired albums, evolving his sound, he will continue to make mediocre rap for suburban teens.
View Comments (1)
About the Contributor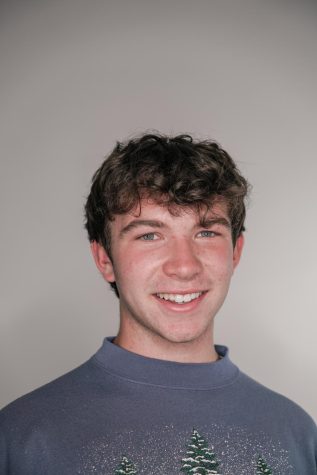 Will Beltramini, Staff Writer
Will Beltramini is a junior, here at summit high school. You can often find him on the soccer field preparing for his next game or listening to Frank Ocean with his dog amongst his small, but growing record...