Top 6 Fashion Trends That We Plan To Endure 2022
A closer look into what fashionistas considered to be the biggest fashion trends of 2021, and what will linger in 2022.
From abnormally large rings to jeans that looked like you could pull them out of the trash, 2021 had it all. When people realized "The Bigger The Better" could apply to fashion, some of the boldest fashion trends took over the streets. Let's dive deeper into what took over the fashion world in 2021.
The Color Brown: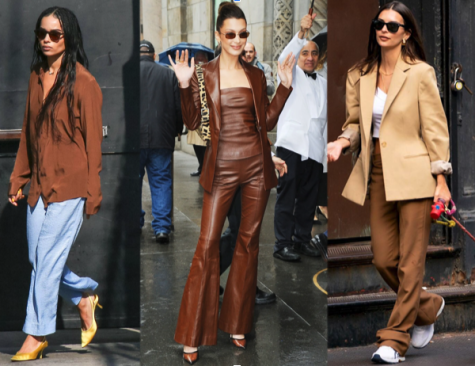 Brown, with all earthy and reserved tones, quite honestly, used to be my least favorite color. But now I can't help but think of it as one of the most worn and fashionable colors of 2021. It's neutral enough to go with every statement piece in your closet, but also can stand alone. This color trend hasn't seemed to die down yet, so if I were you I'd hop on this train and get yourself a stylish piece of brown clothing. 
Trucker Hats: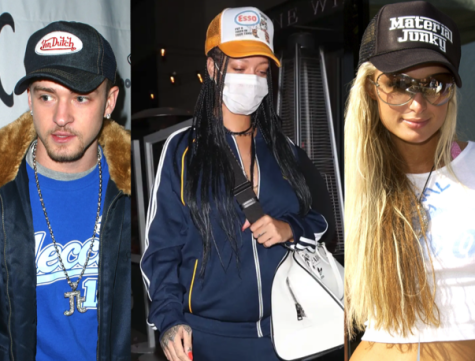 What used to only be worn by construction workers, quickly became everyone's #1 item in their Amazon cart. Mesh vents in the back of most trucker hats help make it more breathable and keep hat-wearing even more practical. This adorable year-long accessory can be seen on anyone from Bella Hadid to David Beckham, making it an easy addition to your wardrobe as it comes with a wide variety of uses.
Leather: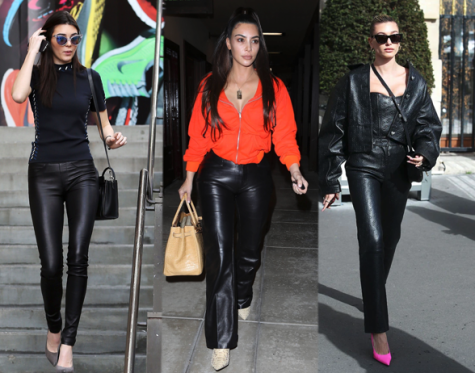 Leather pants, leather jackets, leather boots, leather everything. Leather started to become all the rage when it quickly took over the feed of everyone's instagram page. The chic and rebellious look that leather portrayed made heads turn wherever you were. 
Monochrome: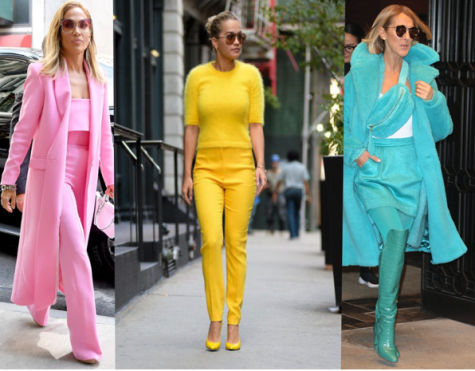 Picture this: red boots, red skirt and a red t-shirt. Too much? Definitely not. 2021 checked the box when it came to being fashionably bold. Rocking all one color (a.k.a monochrome) has to be one of the biggest trends yet. Instead of worrying about what colors match with what, it became easy to put together a trendy outfit by simply following the guidelines of wearing all the same color. 
Baggy Jeans: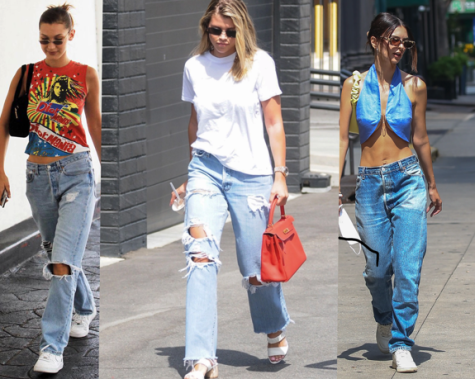 Trashy and unfashionable? Baggy jeans hit the mark when it came to the perfect combination of comfortable and trendy. Popularly worn in the 90s and 2000s, baggy jeans made a comeback. Style them with a tiny tank top or even a big sweatshirt and a puffer vest. Any outfit combination with baggy jeans is the way to go if you want to look like you know what you're doing.
Chunky Rings: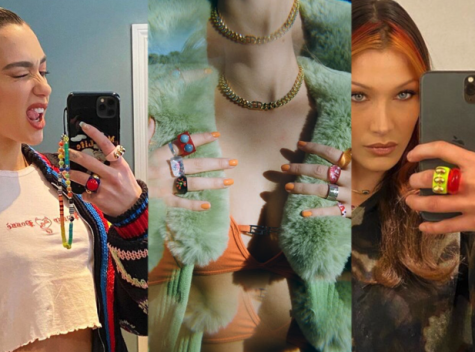 Chunky rings made of resin and big beads add a pop of color to any average outfit. Although they are large, which I guess is the point of a "chunky" ring, they are a y2k fashion staple. The seemingly tiny addition to an outfit can be made quite the noticeable accessory. Easily made at home or bought online makes most even more drawn to this unique trend.