When I first open any of my social media apps, whether it's Pinterest, Instagram, TikTok or YouTube, all I see are an accumulation of fall foods, picture inspiration, fall fashion trends, really anything fall related. But the most popular of all is the Trader Joe's fall haul. 
From food and drinks to skincare and candles, Trader Joe's has it all. Trader Joe's first lures shoppers in by strategically placing pumpkins and cute scarecrows outside of the store. The inviting sliding doors welcome you in with a warm gush of air complimenting the chilly fall air. Almost immediately, there were plenty of fall items on display. I felt like I had to restrain myself. Every aisle, there was something new I'd want to try. Here are some of the items I highly recommend buying and some items you can save your money and skip. 
RUN, don't walk, to Trader Joe's and buy these items: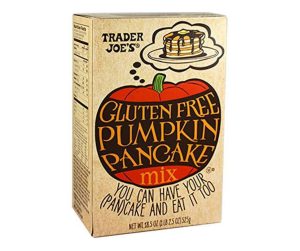 Pumpkin Pancakes
These are so delicious, especially in the mornings. It is also a big bonus that they're gluten free! The pumpkin is not overpowering and just the right fluffy consistency.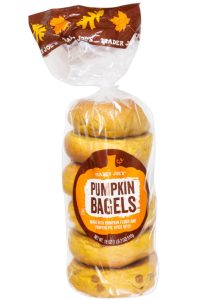 Pumpkin Bagels
These pumpkin bagels alone are mouthwatering. I was intrigued to try this with the pumpkin cream cheese and man, it is a life changer! Both paired together is perfect.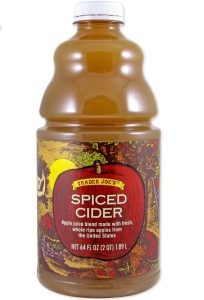 Apple Cider
I have tried so many different apple ciders, and this is by far the best one. There is a perfect amount of spice and apple taste to it. I could drink this chilled or hot, and it would still be my favorite!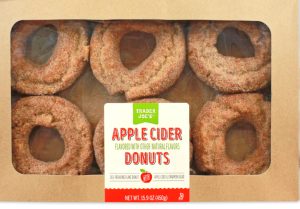 Apple Cider Donuts
I was dying to try these after seeing them all over TikTok. They are worth every penny. TJ's Apple Cider Donuts are delightful on their own, and even better slightly warmed, dipped with coffee, tea, or their famous spiced Cider.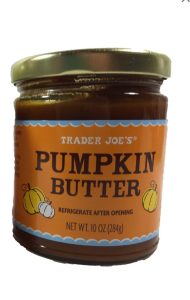 Pumpkin Butter
This pumpkin butter is so scrumptious! Spread onto pumpkin bread or on toast. Top your oatmeal, pancakes or even a smoothie!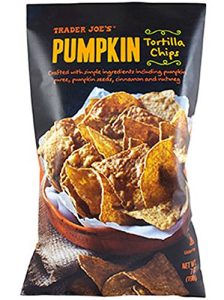 Pumpkin Tortilla Chips
These are great dippers. It compliments any dip or salsa. Each chip has a unique shape, giving it a homemade feel to it.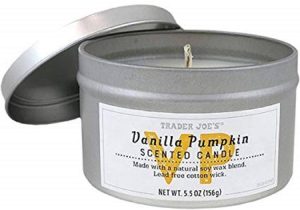 Honey Crisp & Vanilla Pumpkin Candles
These candles smell like fall. They're not too much of a powerful scent, but will create a comfortable cozy space. Also a bonus that the candles are made with a soy wax blend and a lead-free cotton wick.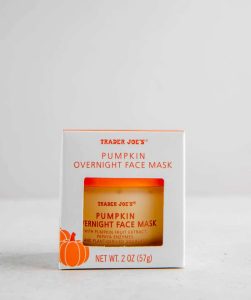 Pumpkin Face Mask
This face mask is life changing. I thought it would be very fun just to do it with some of my girlfriends, and it ended up being such a hit! My skin was so smooth and had a much softer feel.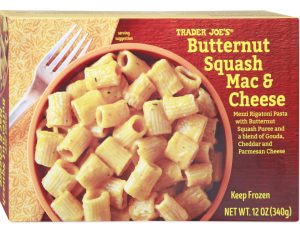 Butternut Squash Mac & Cheese
This mac and cheese is addicting. It is quick and easy to make in the microwave and is a healthier alternative than regular boxed Mac and cheese. It is a favorite for Summit students.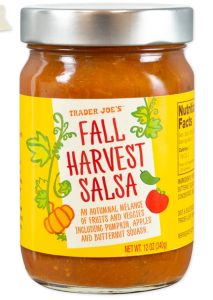 Fall Harvest Salsa
This is my holy grail. So tasty with spaghetti squash or dip with pumpkin tortilla chips. I am not the biggest fan of spice, but this is delicious.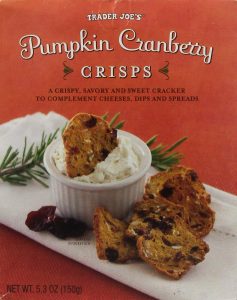 Pumpkin Cranberry Crisps
These are my absolute favorite for a charcuterie board. You might have to buy two boxes because they'll be gone by the end of the party! These go perfect with the apricot cherry cranberry goat cheese also available at TJ's.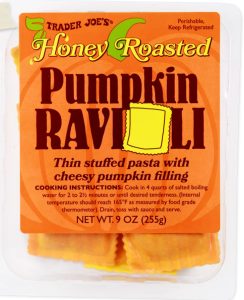 Honey Roasted Pumpkin Ravioli 
These little orange squares of goodness stuffed with cheesy pumpkin filling are such a hidden find! They're so quick to cook, only two minutes. A local Trader Joe's worker, highly recommended buying and stocking up on this pasta. He claimed that they sell out very fast and only come once a year.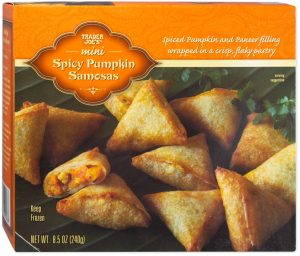 Pumpkin Spicy Samoas
These guys are so tasty! They have the perfect amount of spice and are great as an appetizer. If you like their chicken samosas, you'll love these as well.
Don't knock it until you try it, well, I tried it…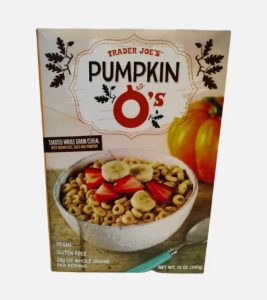 Pumpkin O's
I would give these a six out of ten. They are pretty bland in flavor. The pumpkin taste is not my favorite with milk.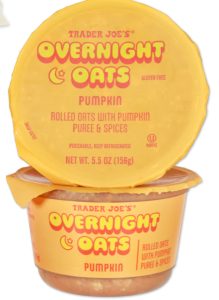 Overnight Oats Pumpkin
The pumpkin was almost too strong in this. The consistency was also not appealing to eat the next day. Save your money and make some homemade ones of your own!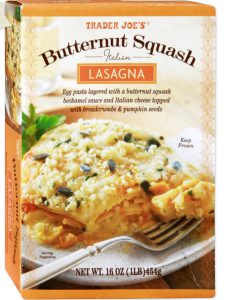 Butternut Squash Lasagna
This lasagna was mediocre. It is quick and easy as it takes roughly 45 minutes in the oven, yet, it didn't stand out to me. It is yummy, but I've had better quality for the same price.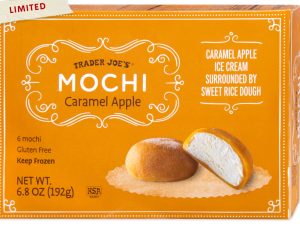 Caramel Apple Mochi
This was a hit or miss. Some people will either love it or hate it. I'll stick to the classic flavors of mochi like green tea or mango from TJ's. This was very sweet for me, and believe me, I love sweet treats too.
It was challenging to find items that are not worth the hype, but ultimately you can't go wrong! Trader Joe's always finds a way for us foodies to fall for their seasonal items.