2023 Nike Outdoor Nationals
The meet all track and field athletes want to qualify for
After a successful track season, many Summit athletes are heading to Nike Outdoor Nationals, located at University of Oregon's Hayward Field from June 15 through 18. Athletes will compete in various events, from the 100 meters, to the decathlon (a strenuous contest where competitors take part in 10 events over the span of three days). Many athletes from Summit are competing under MONDO Track Club. Run by David Turnbull, the club helps track athletes compete year-round when high school teams aren't in season, and all athletes from across Central Oregon can join. 
Lia Cooper, Ivy Phillips, Ramsey Starr and Abby Fagan are attending for the girls, and Ike Knapp, Evens Peters, Nick Leary and Tadhg Brown are representing the boys. Fagan and Cooper both qualified for the 400-meter race. Additionally, Fagan qualified for the 100 and 200-meters, which will take place on June 16, 17 and 18. Leary and Brown qualified for the 100-meter, Brown and Peters in the long jump and Noah Goodrich, Davis Doan and Brian Maloney in the triple jump. With throws, Mo Pofahl, Alex Carney, Anna Millikan and Reese Aunchman are competing for the javelin. Frayda Lemas is competing in discus. Lastly, Bryce White is going for pole vault, and Isabella Sanderl for the high jump. 
For some athletes, this meet signals the end of their high school track career, but for others this is only the beginning and an opportunity to develop as an athlete while gaining experience competing against the nation's best. 
Leave a Comment
About the Contributor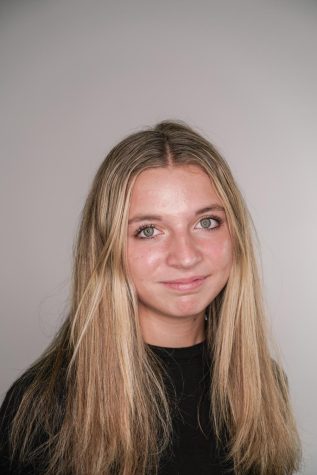 Abby Fagan, Staff Writer
Abby is a very hard working and outdoorsy student. When she's not on the track sprinting or out hitting the slopes skiing, she's most likely enjoying hanging out with her friends. Abby has a passion...