Superintendent Steve Cook Speaks to Social Justice Club
Superintendent Steve Cook addresses student's pressing issues concerning the school and district wide policies.
 On May 17 during lunch, Bend La-Pine School District Superintendent Dr. Steve Cook spoke to Summit High School's Social Justice Club to hopefully shed light on issues students are concerned with. This was Dr. Cook's second appearance in the Social Justice Club, but not the last. Topics such as attendance, student engagement, Summit's security protocols and district funding were all touched upon in the meeting. 
 Dr. Cook gave a brief introduction to the role of Superintendent and talked about the projects he has spearheaded this past year, including the new Student Voice Council and working to increase the district budget from $9.5 billion to $10.3 billion. Cook then proceeded to answer multiple student questions. One student was concerned about the decreasing level of engagement in high schools and Cook added to the student's concern, noting that the attendance level this year has been at its lowest in twenty years. 
 Another student was concerned about teacher cuts this year, particularly which teachers were getting laid off and which were safe. Cook answered by saying that due to the Oregon Education Association, veteran staff hold more security when cutbacks are approaching. Cook said that if a teacher "has three successive years [of contracts], the fourth [contract] gives you tenure." 
 Cook answered as many questions as he could and even stayed twenty minutes past lunchtime to answer more student questions. To make up for his absence at a meeting  originally scheduled for April 18 , Cook provided cookies to help smooth things over.   
Leave a Comment
About the Writer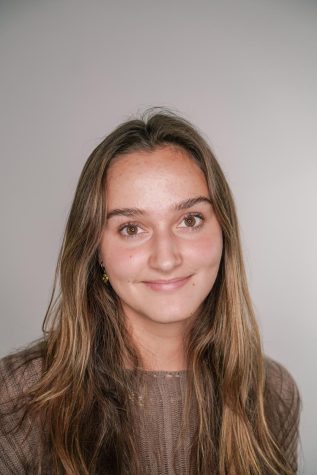 Eleni Adams, News Editor
Eleni Adams is this year's News Editor! Adams loves learning about global as well as local current events within her community and how it will affect not only herself but others around her. Whenever She's...