Girls Lacrosse Introduces Morgan's Message to Bend
Team brings awareness to mental health struggles within sports
On Monday, April 24, the Summit varsity girls lacrosse team hosted a dedication game in honor of Morgan Rodgers. 
Roger's started playing lacrosse at a young age, having the dream to eventually play Division 1 Women's Lacrosse. Morgan was a hard worker and knew she had a big future after high school. Through her attitude, commitment and dedication she was recruited by many D1 schools. In 2014, Morgan made the decision to sign with Duke University and play lacrosse in North Carolina. 
Just before her sophomore season in 2017, Morgen endured a dream-shattering knee injury. As a result, Morgan was out for 12 months trying to recover and return back to Lacrosse. Through this time, Morgan battled her mental health and in 2019 she died by suicide.
Shortly after Rodger's death, her friends and family came together and organized Morgan's Message. What started as an idea turned into a national organization with ambassadors for the non-profit spanning from high schools and colleges all over the US advocating for mental health in athletics.
Summit junior Sarah Hawkins and sophomore Brooke Henderson were inspired by Morgan's story; they applied and were accepted as ambassadors for the organization. Shortly after, the two Summit students organized a dedication game to spread awareness about mental health within athletes. 
"I believe this topic is so important to everyone, especially student-athletes, to prove that mental illness isn't something to be ashamed of, but to accept and get help so it doesn't affect you in the long run," said Henderson, "Learning to teach others to reach out for help, and support is key to success in all athletes, and one less thing to hold you back from your big dreams."
Hawkins and Henderson led their team to tie-dye t-shirts to wear at the start of the game. The tie-dyed t-shirts had the Morgan's Message logo on the back. They also received wristbands and stickers that both Summit and the other team wore throughout the game.
Sisters High School and Summit played an aggressive game but were ultimately there to spread awareness about the stigma surrounding mental health. At halftime, Dick Dolan, the commentator of the game, provided a moving speech about Morgan's story. At the end of his speech, he encouraged the entire stadium to take a moment of silence in honor of Morgan.
The two students' actions even caused news channels to reach out about their reasoning behind organizing the dedication game. Hawkins and Henderson appeared in the news, sharing the story of Morgan's Message on May 2.
"I have heard about it through the lacrosse community in years past, but then recently my dad saw an article about it in the US Lacrosse Magazine and thought I would be interested. I looked into it a bit more and so I applied. I got accepted and asked Brooke [Henderson] to be my ambassador," said Hawkins.  
Hawkins and Henderson are working together and making big plans for the future.  
"My co-ambassador, Sarah Hawkins asked me to join her in developing the program at Summit High School. After I ended up reading all about it, I learned about Morgan's story and about her lost to a struggling battle against mental illness. I knew as soon as I was accepted to the ambassador board, I wanted to help make a difference and end the stigma around mental health [in athletics]," said Henderson.  
Mental health within athletes can be a very serious thing. Stress, anxiety, depression, eating disorders and burnout are some of the mental health crises that many athletes face. However, athletes tend to not seek help when struggling because they want to avoid the label of "mental illness." 
Summit senior Ethan Hall suffered a knee injury in seventh grade, and was unable to participate in an entire basketball season. Hall commented, "I had to do a lot of physical therapy but I just had to remember my end goal." Hall was able to persevere through his injury and felt like he had a great amount of support "between friends, coaches and parents," said Hall. 
Hawkins and Henderson hope to keep the movement going through their entire high school careers and beyond. 
"I really want to destigmatize and spread awareness about mental health issues in athletes to everyone at Summit and the broader community and make sure athletes feel supported by their teammates, parents, coaches and trainers," said Hawkins. 
Leave a Comment
About the Contributor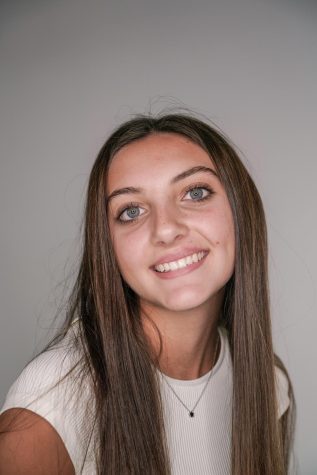 Dakota Tol, Staff Writer
When Dakota Tol isn't walking down the Summit High School halls with her fabulous outfits and fire shoes, you can find her in the gym shooting hoops or on the lacrosse field scoring goals. Tol can also...