The 2023 Met Gala
Controversy, costumes, cats and a cockroach
The most prestigious night in the world of fashion: The Met Gala. Held at the Metropolitan Museum of Art in New York City, the fundraiser event for A-listers to gather and display their lavish attire took place on May 1 of this year. 
The 2023 Met Gala theme was "Karl Lagerfeld: A Line of Beauty." The theme for each gala is correspondent to an upcoming museum exhibit. This year, the party was in honor of the late designer, most known for his work with Chanel. 
As the night went on, viewers became let down by the attendees, or lack thereof. The alleged "confirmed" guest list released a few days prior included celebrities like Zendaya, Tom Holland, Ryan Gosling, Harry Styles, Timothee Chalamet, Selena Gomez and Beyoncé, none of whom showed up. 
Those who did attend the gala, well, let the cat out the bag. Doja Cat, Lil Nas X and Jared Leto dressed in hyper realistic cat costumes— a reference to Lagerfeld's beloved cat, Choupette. And they weren't the only non-humans there. While the paparazzi was waiting for Rihanna's late arrival, a surprise guest appeared—a cockroach dashing across the carpet and stealing the show. 
On the toothpaste-themed carpet, Dua Lipa stunned in a 1992 Chanel wedding dress, Florence Pugh sported a new shaved head, Pedro Pascal showed some skin, and almost every other male guest wore a black suit and tie. 
The interviews were nothing short of interesting either. Celebrities frequently dodged questions about Lagerfeld's legacy. 
Blake Lively, who has never disappointed at the Met, was absent as well. Perhaps all of the absences were due to who the event was honoring. Lagerfeld was a controversial figure within the fashion community. He made many insensitive comment on women's bodies, the LGBTQ community, and the #MeToo movement. Which begs the question: Why are people with such influence honoring this person? 
Leave a Comment
About the Contributor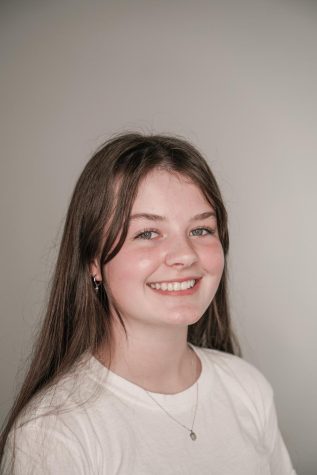 Scout Crockett, Staff Writer
Scout enjoys redecorating her room while listening to her dad's old records and worrying about her future, although she's only a sophomore. She loves a good adventure and possesses a passion for exploring...