2023 Student Takeover Art Walk
Students artwork on display Downtown, Scholastic ceremony held
For the second year in a row, Central Oregon student artists' pieces flooded Downtown Bend for the 2023 Youth Art Takeover. On April 7, local businesses displayed youth artwork, highlighted by a Scholastic Awards ceremony held at Crow's Feet Commons to honor artists at the middle and high school level. 
The art walk was centered around the Scholastic Art Awards program. The artworks displayed in Downtown Bend were considered for three awards: gold key, silver key and honorable mention. Student artwork is judged based on three categories: originality, skill and the emergence of a personal vision or voice. In addition to these awards, the Scholastic program offers other tuition scholarships and opportunities for winners. 
"I am so grateful that I had the opportunity to enter my art in the scholastic program over the past few years. For me, creating art is a gratifying process within itself, but I've found that my art means so much more to me if I share it with other people—and the Scholastic program makes that possible," said Summit senior Clara Husaby. Husaby won two gold keys, two silver keys, and an honorable mention for her artwork in the Scholastic Award ceremony.
"As artists, the work we create is an extension of our interests, values, and perception of the world. By hanging our art on the wall, we are given the opportunity to depict our own reality, and share that reality with family, friends, peers and complete strangers," said Husaby. 
By creating an outlet for youth artists to display their art, the Youth Art Takeover reinforces the notion that art is meant to be shared with others—allowing youth artists to gain recognition and share their artwork with their community. Downtown businesses such as the Commons Café, Premier Property and Cascade Sotheby's Realty, get recognition and business from the art walk.
"I think it's really important for student artists to be recognized in the community, because it encourages self-expression, and adds unique perspectives shown through art to the community that otherwise wouldn't have been displayed," said Summit junior Kendra Lee, who won a silver key. 
Sharing artwork locally and being able to appreciate other students' artwork was a unique part of the experience. 
"Having my art displayed at the art walk was an incredible opportunity for many reasons. Not only did I get to share my own work with the Bend community, but I was also able to look at all of the beautiful pieces of art created by other Central Oregon students," said Husaby. 
One of the goals of the Downtown art walk is to expose student artists to professional practices. The art walk is a tradition that many local adult artists partake in—displaying student art in public allows them to experience how a professional artist shares their art with the community. 
"Local artists work towards using First Fridays art walks as an opening for a show, to draw people into their studios, and to get their artwork out into the community," said Summit Art teacher, Myria Gautreaux. "The Student Takeover art walk gives student artists the chance to be involved in what professional adult artists do." 
Leave a Comment
About the Contributor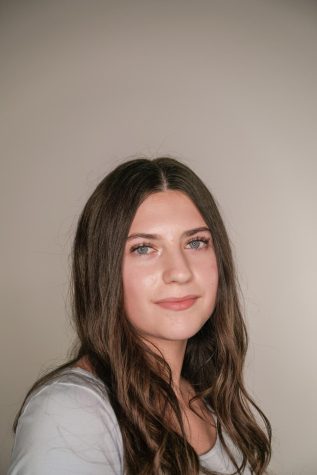 Josephine Hall, Staff Writer
Josephine Hall is a sophomore staff writer. Her passions include travel, hanging out with friends, shopping (even though her closet is overflowing with clothes), writing, and not to mention Spanish-which...