The West-East Divide
Measures passed in February are moving Greater Idaho closer to its goal, potentially affecting Deschutes County
The Greater Idaho movement, organized in 2019, has a single goal: move Idaho's border to include eleven or more Eastern Oregon counties. To its supporters, the logic behind this campaign is simple: if you're conservative in a liberal state, then join a Republican one. 
In order for this adjustment to occur, both the Oregon and Idaho State Legislatures and Congress must agree. However, proponents of the movement paint it as a win-win situation for everyone involved. 
In February 2023, Idaho's legislature voted 41-28 in favor of passing a measure allowing formal talks with Oregon about the possibility of altering the shared border. But as this proposal moves to Idaho's Senate, it is important to note that the legislators didn't break along party lines, even with an issue that is driven by politics. 
"[The] majority party in Salem pays no attention to the needs of the rural counties, our beliefs, our values or our way of life. One-third of the state should not dictate how the entire state has to function when their ways of life are so different," said Becky Lemler, a native Oregonian and the Josephine County Lead for Greater Idaho. 
In particular, Greater Idaho takes issue with Oregon's policies, such as the legalization of certain drugs, access to abortion and bans on guns. By joining Idaho, a historically Republican-learning state, Eastern Oregon (also traditionally more conservative) might feel more represented by the state leaders. 
Some representatives in Idaho's legislature view the adjustment as beneficial for their communities too. Most obviously, it could push Oregon further away. In light of a recent law that bans out-of-state travel for abortions (with a sentence of up to five years in prison for helping a minor do so), this could in fact be a draw for some. Moving the Oregon-Idaho border further West would disincentivize people from traveling to Oregon for things that are legal in the more liberal state, including marijuana, as well as abortions. Greater Idaho also argues that the change will add to the Idaho budget and give the Eastern neighbor room to expand, thereby decreasing traffic and pressure on the housing market. 
Despite the reasons driving Eastern Oregonians to Idaho and their self-proclaimed status as "political refugees," several Republicans did object to the measure passed in February. All citizens on Republican Representative Greg Lanting's email list rejected the proposal ten to one. 
However, this can be confusing because, according to Greater Idaho, a majority of the people in Idaho support the movement. 
"Among Idahoans who had voted in a recent Republican primary, 2.3 times as many were in favor as opposed: 59% were in favor, 26% opposed, and 15% undecided," Lermler said, referencing the organization's website. 
Other legislators from Idaho are wary of costs. Ilana Rubel, an Idaho House Minority Leader and Democrat, was concerned about high Medicaid enrollment in many Eastern Oregon counties. 
"These are very, very low-income counties, folks, and if they join Idaho, they're about to lose one of their top sources of revenue, which is weed sales to Idahoans," Rubel stated during the legislative session.  
Another Democratic legislator, Ned Burns, said that the state needs to focus on setting the budget for 2024 and other priorities before pursuing the far-fetched idea. 
But even with Idaho's approval, Oregon would still need to agree to the change, and the confusion, controversy and division are at equal levels in both places.  
"Northwestern Oregon should want to let us go: our counties are a drag on the budget, and our state representatives are causing gridlock in the Oregon Legislature," Lemler pointed out. "If low-income counties [leave] the state, the state budget improves". 
Earl Blumenauer, a Democratic US Congressman from Oregon's third district, did say that he was willing to talk about moving the border. According to his statement, he would consider trading the Eastern Oregon counties for Boise and Sun Valley. 
There is no information on exactly how many of the Oregon legislators support the change, and Oregon citizens disagree on how the issue should be handled, even among like-minded groups. 
Emma Boersma identifies herself as a conservative-leaning person. Therefore, her opinions on many issues would be more in line with those of Greater Idaho. Yet, the Summit senior doesn't identify with the Greater Idaho movement itself. 
"There definitely is a divide, because the further you go West, it's definitely more, you know, liberal and democratic. Like driving through Burns, I can tell they have a lot more different views," said Boersma. "But…I don't necessarily think that the divide should… separate Oregon." 
Specifically, Boersma is concerned about how changing the state lines would affect Bend. According to Greater Idaho's maps, the proposed border would split Deschutes County in half, even though the area has not voted to join the movement. This would leave Bend in Oregon but add La Pine and Redmond to Idaho. 
In addition to these personal concerns, Boersma thinks that moving the border simply isn't a good solution. 
"People should push for change instead of running away," Boersma said. Someone can make more of an impact by pushing for what they think is right, rather than joining a state that already has the same values. 
Many Summit students have the same belief that separation isn't acceptable, just for slightly different reasons. 
"The whole thing with America is that… there are different views… Just because there are different views, you don't need to cut Oregon in half," said Summit junior Gianna Pugh. For people who tend to be more moderate or neutral in terms of politics, including Pugh, a diversity of opinions and beliefs can help maintain a government that doesn't lean too far left or right. 
State representatives mirrored this concern. Burns explained that it is dangerous to create a one-party state as it leads to extremism. 
The Greater Idaho movement is in motion, but it's unclear what lies ahead—and who will stand behind the proposal when push comes to shove. Until decisive legislation is passed, the future of Deschutes County and all of Oregon hangs in the balance.
Leave a Comment
About the Contributor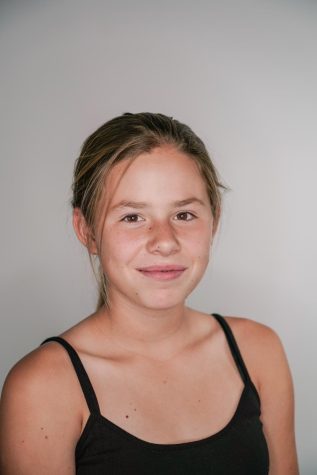 Dailey Arnold, Staff Writer
Dailey is always moving, whether she's surfing at the river, hiking in Shevlin Park, or exploring something new. During the week, she is focused on her classes with a particular interest in science and...