Storm Sports Week of April 3-9 Recap
 It's April, which means Summit's spring sports are ramping up and are well into the regular season. With a multitude of great sports to watch, it's hard to catch them all, so here is how our Summit athletes performed last week, April 3-9.
Track
Summit Track and Field competed in two meets last week, hosting Caldera on Wednesday, then competing in the Sisters invitational meet on Saturday. The Storm took down Caldera with ease, with both boys and girls varsity teams outscoring the Wolfpack by over 100 points. Over the weekend, the Storm competed against Madras, Sisters, La Pin, Santiam and Pleasant Hill in the Sisters Invitational. In this meet, the Summit boys squad continued their success where they again beat out every other team by over 100 points and the Storm girls came in second to Sisters, trailing by just 10 points.
Anna Millikan, a Summit freshman and girls javelin thrower, threw for 112'1 on Saturday. This feat bumps the freshman athlete up to first in state amongst other freshmen and 18th overall throughout all high schoolers. 
Baseball 
On Friday, April 7, the Summit Boys Varsity baseball team took down Tualatin High School with a final score of 15-5. This victory pushed the Storm's record to six wins and two losses, securing their spot at first place in the 5A state rankings. Coming up next week, Summit baseball will face a challenging Ridgeview team who holds the #2 spot in 5A state rankings.
Softball
Summit softball is currently enduring a streak of losses, which unfortunately continued last week. The Storm ended up losing two games on the week, falling to Aloha on wednesday, April 5, and again to Century on Saturday, April 8. Looking ahead, Summit will face a difficult opponent in Ridgeview three times in a row over the next week. 
Tennis 
Coming into last week, the Summit boys and girls tennis teams were both undefeated, in terms of team play, throughout the season. Last week, Storm tennis made the trip out to Ridgeview on Tuesday, April 6, and hosted a match against Redmond on Thursday on April 4. The Storm handily won both matches, keeping the undefeated streak alive. 
Golf 
Straight off of spring break, Summit boys golf headed out to Portland to compete in the Columbia EdgeWater tournament on Monday, April 3. The Storm placed 7th, led by junior Jakob Hansen who shot 76. Summit boys golf then competed the next day, April 4, at Juniper, where they took home first place. Then again on Friday, April 7, the Storm won at Pronghorn where senior Nick Huffman led, shooting 70, followed by senior Brody Grieb with a 71 and Hansen with a 73. Storm boys golf are now more than halfway through the season, and are performing well heading into the state preview at Emerald Valley which will be held on April 20.
Storm girls golf is yet to compete this year, however, is set to play at Aspen on Monday, April 10.
Leave a Comment
About the Contributor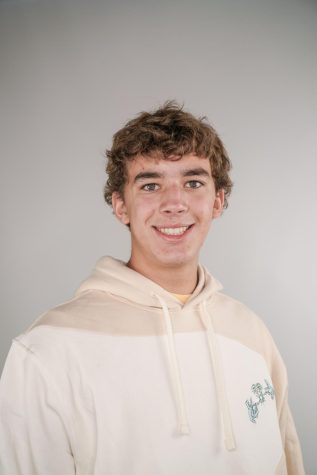 Kol Doan, Sports Editor
Kol Doan is a talented writer who was named Head Sports Editor for The Summit Pinnacle this year. Outside of school, Kol can be found at the athletic club, hanging with friends around town, or exploring...